In this post I want to present a new book about mandolin history in Spain. It is the first book in a planned series of books dealing with the history of the bandurria and mandolin in Spain.
---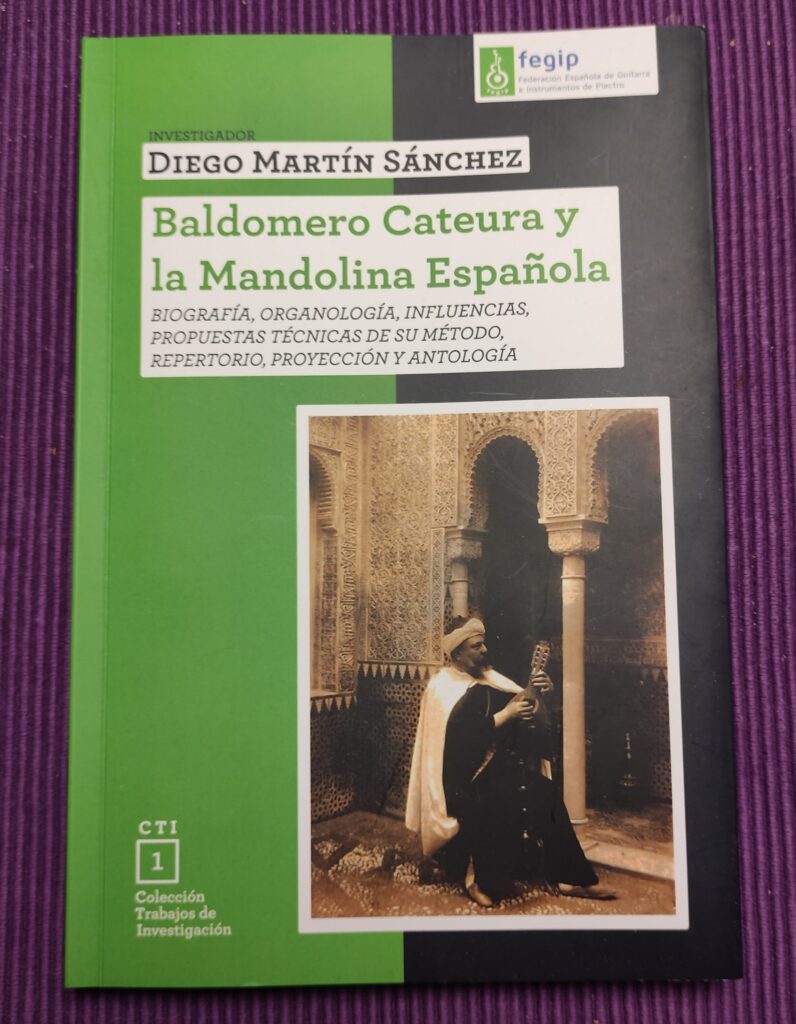 BALDOMERO CATEURA AND THE SPANISH MANDOLIN
Biography, organology, influences, technical proposals of his method, repertoire, projection and anthology.
Author: Diego Martín Sánchez
Ediciones FEGIP. Colección Trabajos de Investigación. Nº 1
Link: https://www.mundoplectro.com/BALDOMERO-CATEURA-Y-LA-MANDOLINA-ESPANOLA
This work deals with the life and work of one of the most popular bandurrists of the late nineteenth and early twentieth centuries, Baldomero Cateura (1856-1929). The Spanish mandolin and its repertoire, the "trípode", the strings, method and "piano-pedalier" are the main elements here treated; but, what really makes this research valuable is the Anthology by Baldomero Cateura (downloadable from the internet). In its slow and complicated elaboration, I have gathered 101 works, almost 1000 pages – some original and others adapted – most of which were given for losses. This repertoire is a valuable contribution to the repertoire of the "plucked Instruments".
The work is illustrated with a large number of images and abundant information extracted from newspaper library. Includes the first biography of the bandurrist Carlos Terraza de Vesga. And despite the importance of its composer, brings to light the impressive work for spanish mandolin (bandurria model Cateura) by Manuel Burgés.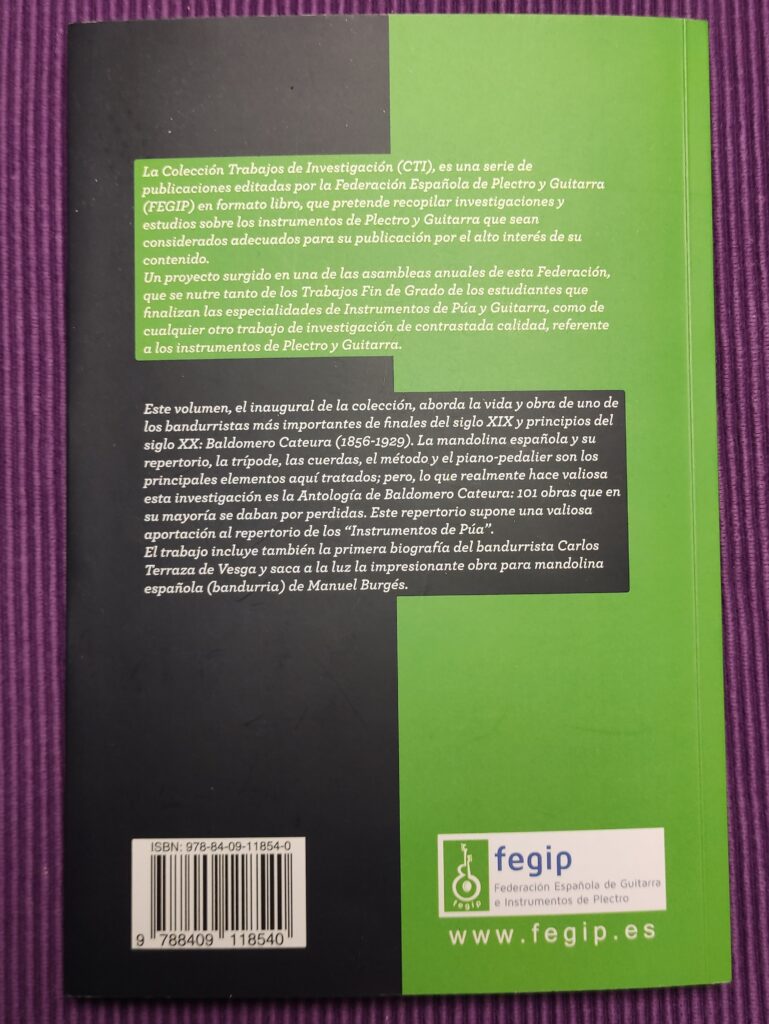 ---
Additional information
Soleá (B. Cateura) – Orquesta se plectro Torre del Alfiler
Concierto de clausura del II Festival de Plectro Ciudad de Granada celebrado en el Auditorio Manuel de Falla el día 8 de junio de 2019.
Obra: Soleá (Baldomero Cateura) – Adaptación y arreglos: Roberto Megías.
Interpreta: Orquesta de Plectro Torre del Alfiler.
Dirige: Florencio Rozi Rodríguez.