On this page I do regularly post information about mandolin workshops, festivals, teachers and other events.
Caused by the Corona pandemnic most events have been cancelled or postponed. Please check the websites of the organizers for details.
---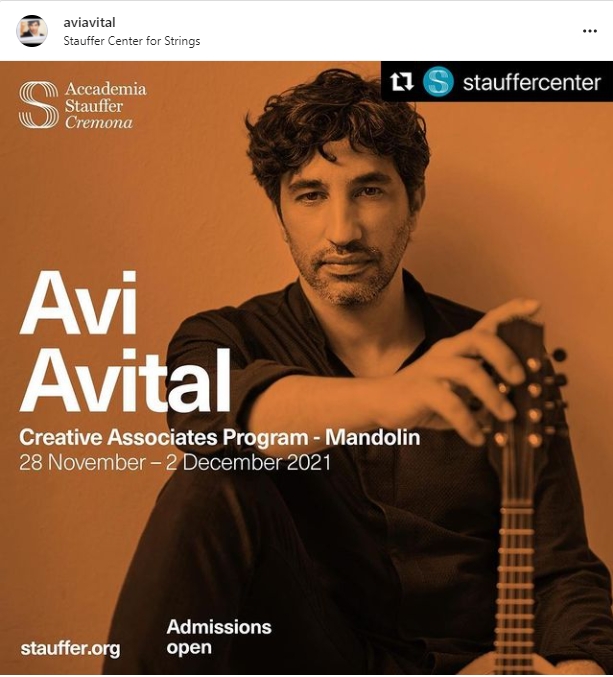 Masterclass with Avi Avital
28.11. – 2.12.2021
Accademia Stauffer – Cremona
Applications are now open for the masterclass of @aviavital, the first mandolin soloist to be nominated for a classical Grammy and exclusive @dgclassics artist. Passionate and "explosively charismatic" (New York Times) in live performance, he is a driving force behind the reinvigoration of the mandolin repertory. His masterclass is dedicated to the repertoire for mandolin and violin. The course will deepen the links between these two instruments, offering to mandolinists and violinists the possibility to study a fascinating repertoire which starts from the Baroque and reaches up to Paganini.
Sono aperte le iscrizioni per la masterclass di Avi Avital, il primo mandolinista solista ad essere nominato per un Grammy. Artista esclusivo di #deutschegrammophon, appassionato e "incredibilmente carismatico" (New York Times) nelle performance dal vivo, Avi è una forza trainante per la rinascita del repertorio per mandolino. La sua masterclass è dedicata al repertorio per mandolino e violino, un'opportunità preziosa per esplorare i legami esistenti tra questi due strumenti, attraverso lo studio e l'analisi di brani che spaziano dal barocco fino a Paganini.
---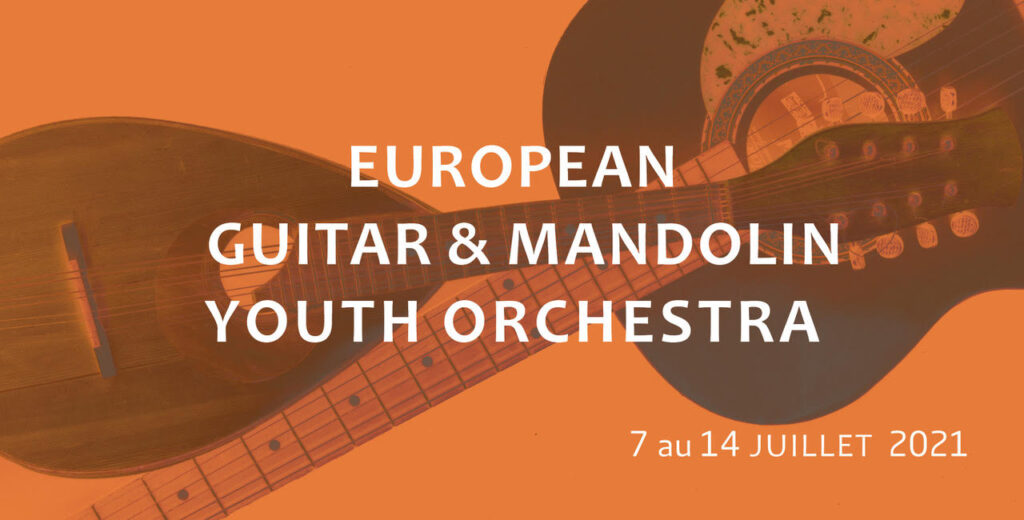 Apply for the European Guitar and Mandolin Youth Orchestra 2021 !
The 15th European Guitar and Mandolin Youth Orchestra will be held from 7th to 14th July, 2021 in Marseille (France). The meeting will be organized, during the "1st international mandolin festival in Marseille" (8th to 13th July, 2021) by the V.B.D & Co Company and the French Confederation of Music (CMF), in cooperation with the European Guitar and Mandolin Association (EGMA)
Website for complete information and application : https://www.cmf-musique.org/actions/egmyo/
Follow our Facebook event : https://www.facebook.com/events/2538042573169196/
THANK YOU FOR DISTRIBUTING TO THE MAXIMUM IN YOUR NETWORKS AND YOUR CONTACTS!
---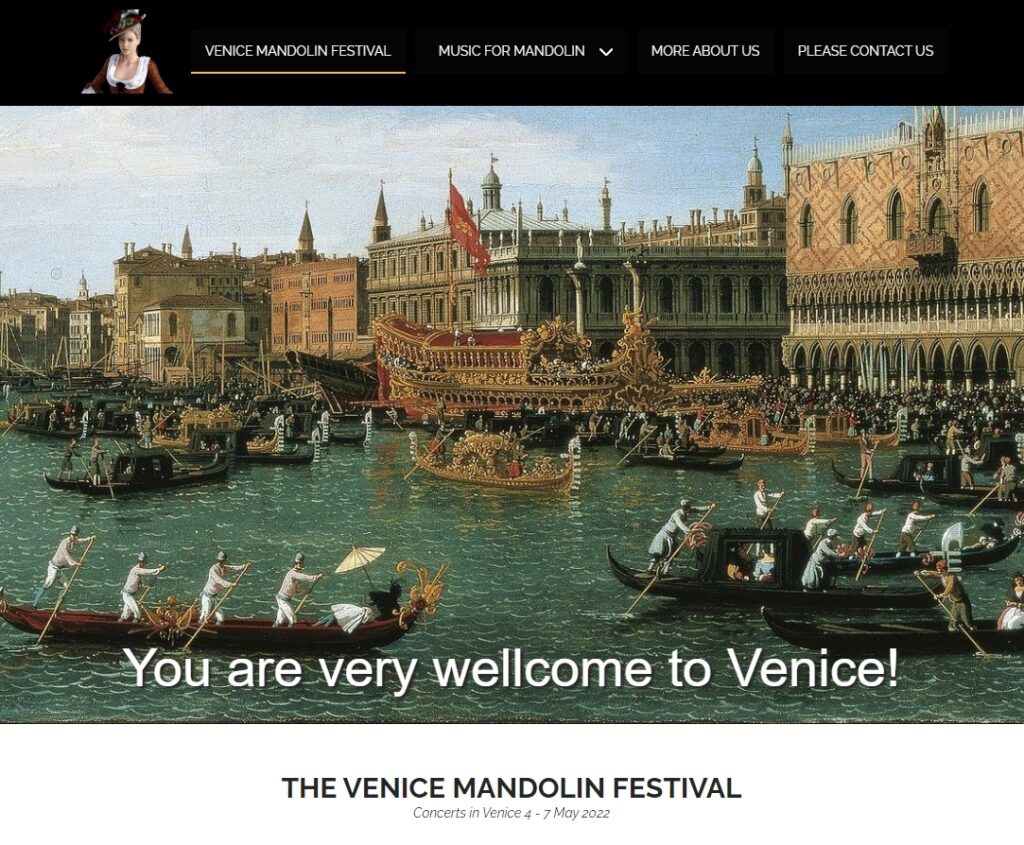 The Venice Mandolin Festival 2022
A mandolin festival in Venice is planned for May 2022. You can find all details about the festival on the festival website:
---
Mandolin Cafe Workshops
Mor mandolin workshops: https://www.mandolincafe.com/forum/content/125-workshops
---
Eurofestival Zupfmusik – Bruchsal
The Eurofestival is organized by the BDZ every four years. The last festival took place in 2018. The next Eurofestival will take place in 2023.
Details and information on the following website: http://www.eurofestival-zupfmusik.de/
All performances of the 2018 Eurofestival were filmed and are available in the youtube channel of the BDZ: youtube channel des BDZ
---
Chamber-Music Competitions Schweinfurt
Yearly competitions for plucked instruments – check website for details about past and future competitions.
Internationaler Musikwettbewerb 2021 – International Music Competition 2021
International Yasuo-Kuwahara-Competition for Mandolin solo – Schweinfurt – now planned for October 8 – 10 2121!
Infos at Musikforum Schweinfurt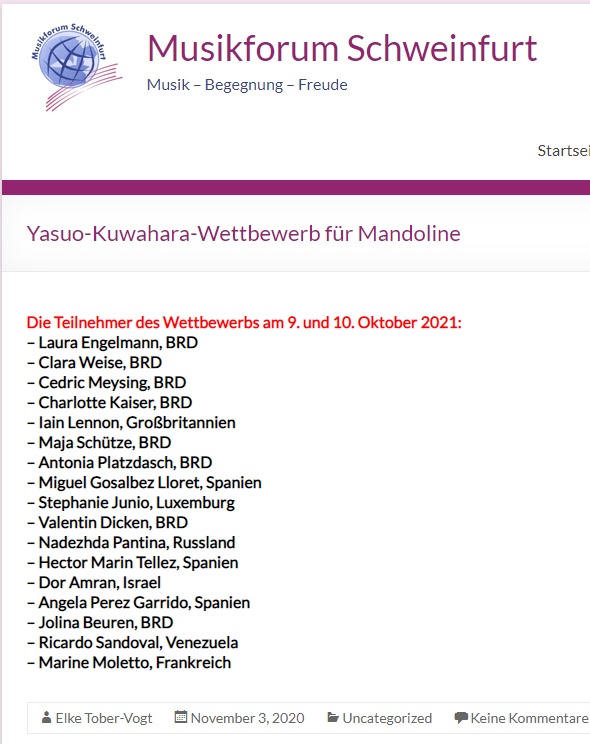 ---
River of the West Mandolin Camp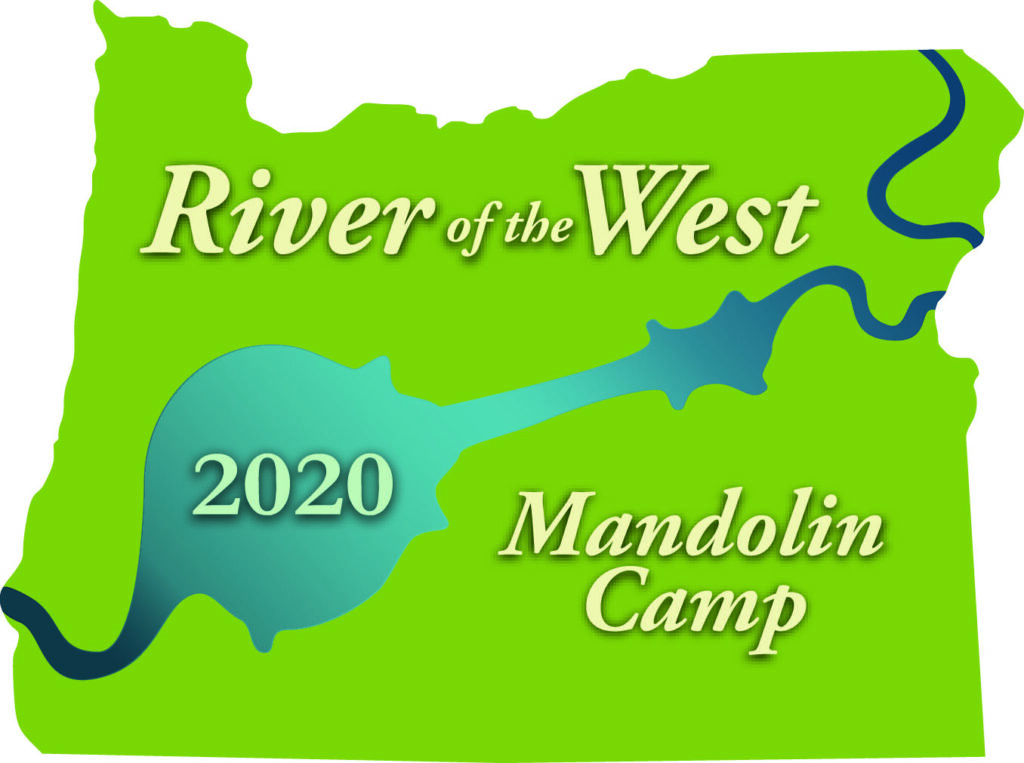 Website: https://www.mandoberlin.com/river-west-camp.php
---
Marilynn Mair's 26th American Mandolin & Guitar Summer School (AMGuSS)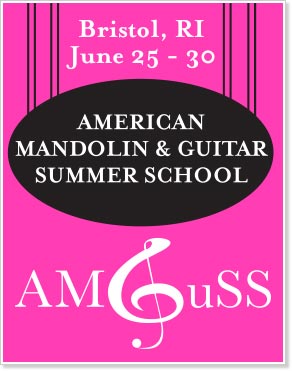 More information: Website

---
International Contest for Composition for Plucked String Orchestra "José Fernández Rojas"
Information available at: http://www.bip-rioja.com/wp/
---
International Mandolin Academy directed by Maestro Carlo Aonzo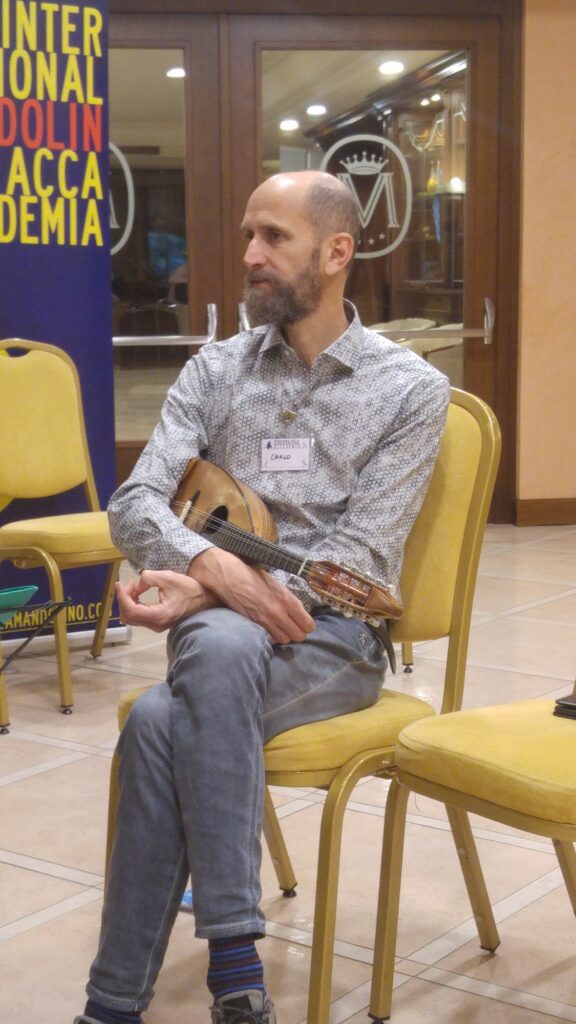 XV International Italian Mandolin & Guitar Accademia
GENOA (ITALY)
August 15th-22nd 2021
The International Mandolin Academy, directed by Maestro Carlo Aonzo, provides a unique opportunity for players of all levels to participate in a one-week musical holiday dedicated to the mandolin and the guitar. Together with musicians from all over the world, moments of intense cultural, musical and social exchange are shared with participants of all ages in which music becomes the common, universal language.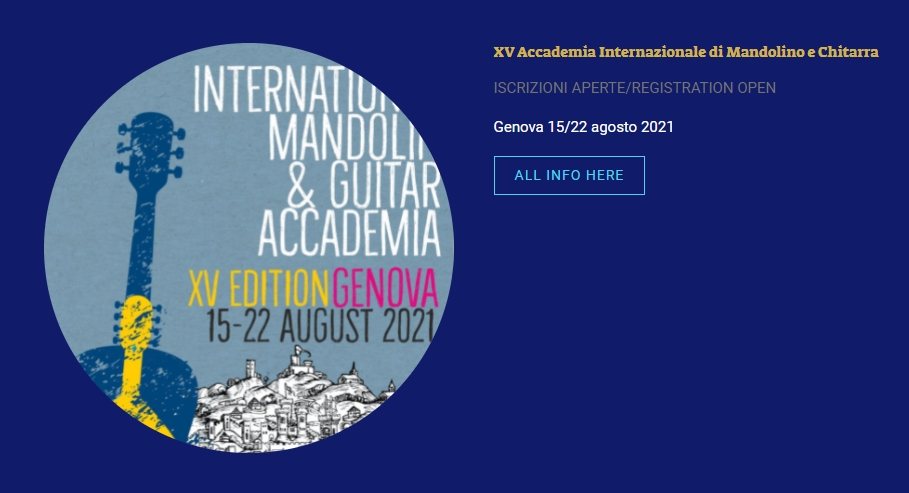 ---
Keith Harris Mandolin Lessons
Keith Harris offers personal mandolin lessons via the Internet. Details can be found on his website: http://www.mandolin-lessons.com/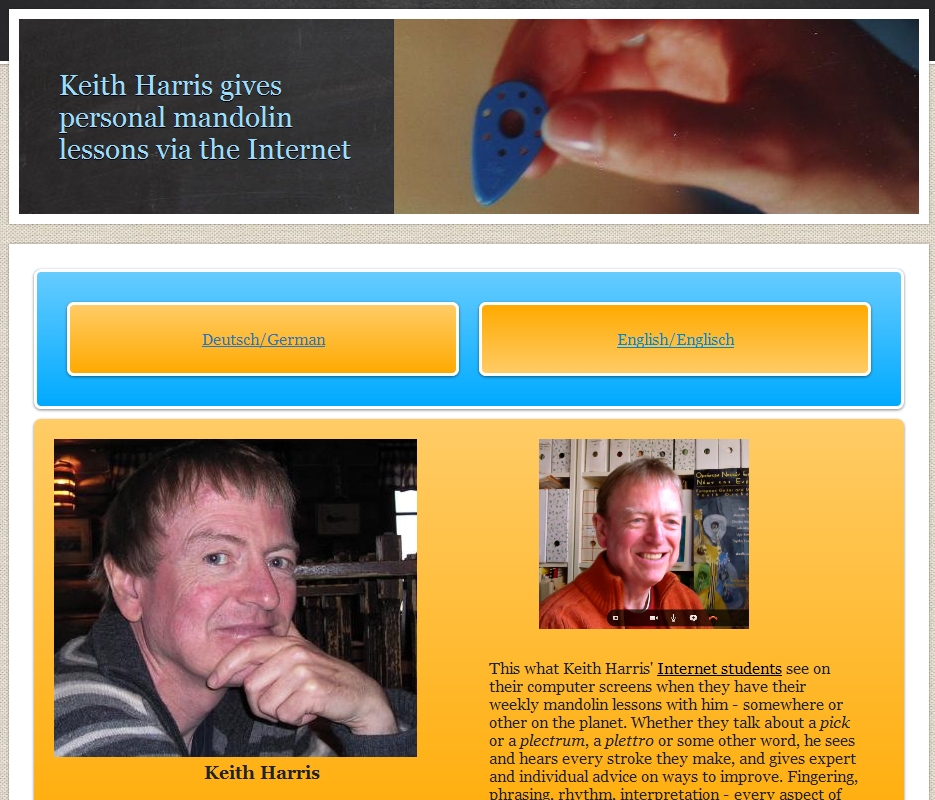 ---
Periodical Festivals
Festival international de Mandoline de Castellar
Website: www.festivalmandoline.fr
---
Festival International Mandolines de Lunel
Website: http://www.mandolinesdelunel.com/
---
Festival Internacional de Plectro de La Rioja
Website: www.plectrorioja.com
---
Summer school of the mandolin orchestra Giocoso in Lieboch / Graz / Austria:
Website: http://www.giocoso.at/
---
SommerMusikFest
Website : http://www.sommermusikfest.de/
---
Sore Fingers
Website: http://www.sorefingers.co.uk/
---
Find more seminars etc. on the following pages:
Gitarre-Aktuell – Guitar website:
http://www.gitarre-aktuell.de/termine.html
Pages of the Bund Deutscher Zupfmusiker (BDZ), the German association of mandolin orchestras: