On this page I do regularly post information about mandolin workshops, festivals, teachers and other events.
---
INTERNATIONAL COMPOSITION CONTEST FOR PLUCKED STRING ORCHESTRA 2020
On the occasion of the 100th anniversary of the Ensemble à Plectre Municipal d'Esch/Alzette (Luxembourg)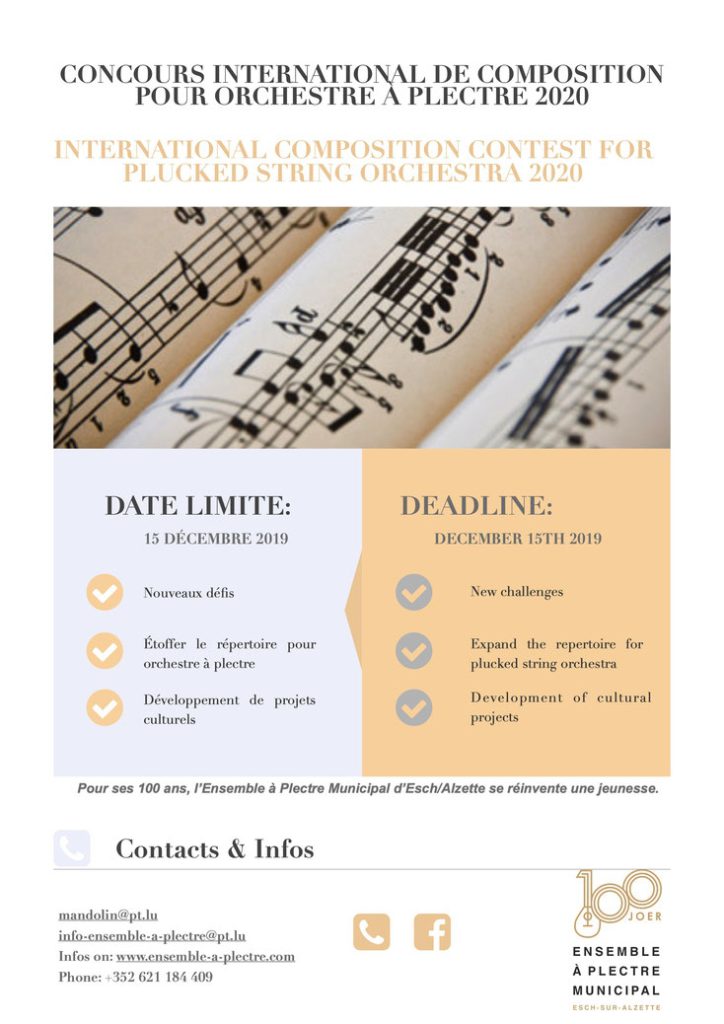 More information: Website of the mandolin orchestra Esch/Alzette
The prizes will be awarded in October 2020!
---
Summer Workshop 2019 at Kloster Springiersbach
Katsia Prakopchyk will teach a mandolin workshop at the Summer Academy at Kloster Springiersbach (Germany). Other workshops are for recorder, viola da gamba / violoncello and harpsicord / piano
Date: August 4 – 10, 2019
Additional information (German only): http://www.sommerkurse-im-kloster.de/
---
Stage de guitare et mandoline de Gron
Nous sommes très heureux de vous annoncer l'édition 2020 de notre stage de guitare et mandoline de Gron (près de Sens), qui se tiendra du 18 au 25 juillet.
La section guitare, en plus d'Olivier Pelmoine et de moi-même, accueillera le fabuleux guitariste russe Vladimir Gorbach (vainqueur GFA 2011): https://www.youtube.com/watch?v=86PEjCZXUX4
La section mandoline accueillera la légende de la technique allemande Gertrud Weyhofen, ainsi que nos piliers Ricardo Sandoval, Katherine Lasso et Natalia Korsak.
Les inscriptions sont lancées!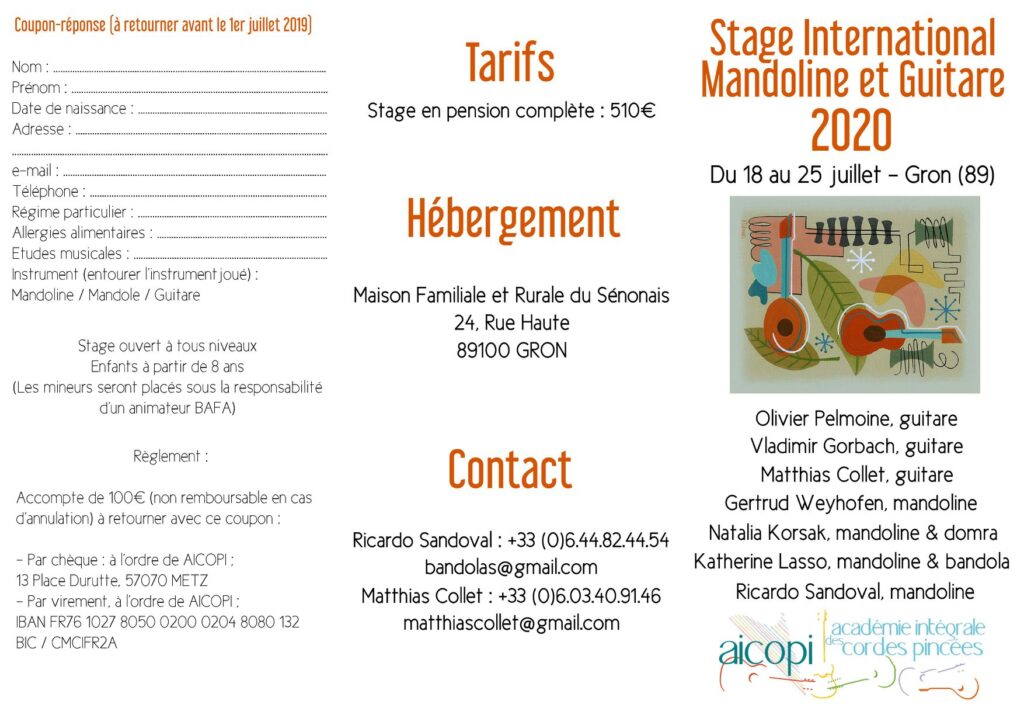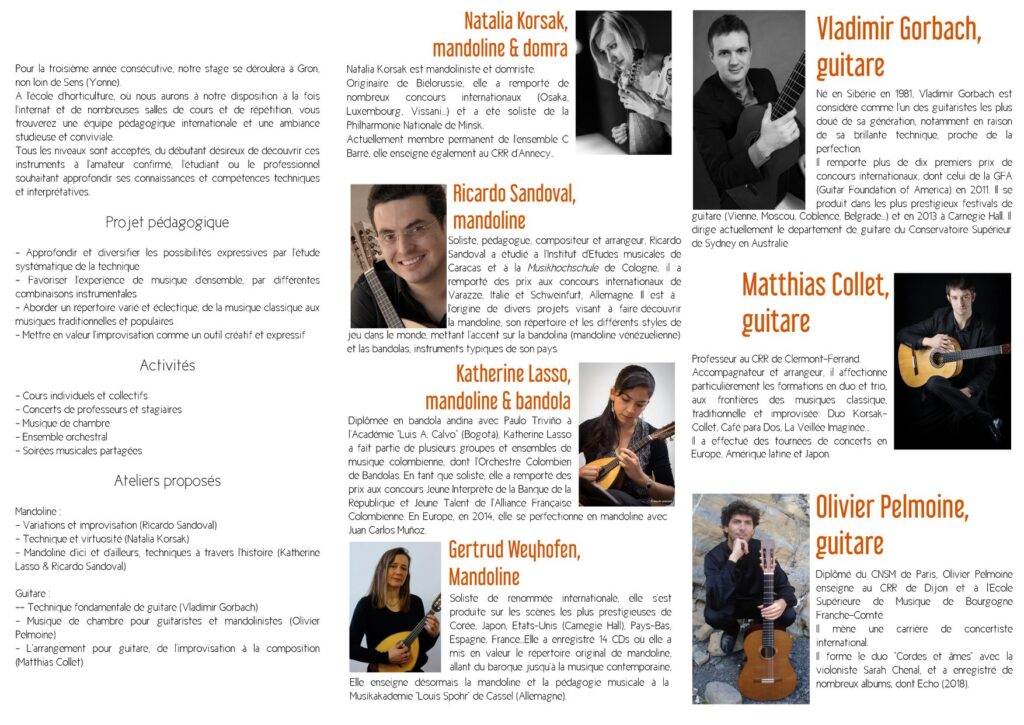 ---
Mandolin Camps in the USA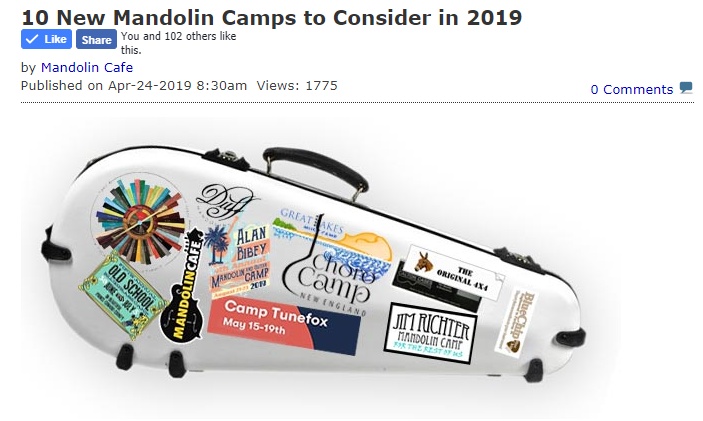 Mandolin Cafe has presented 10 mandolin camps in 2019 in the following post:
https://www.mandolincafe.com/forum/content/557-10-New-Mandolin-Camps-to-Consider-in-2019
Mor mandolin workshops: https://www.mandolincafe.com/forum/content/125-workshops
---
4TH CLASSICAL MANDOLIN & PLUCKED STRING ORCHESTRA SUMMER MASTERCLASS
17 – 23 August 2019, Vamos, Chania (Crete, Greece)
Organized by: Athenian Mandolinata Nikolaos Lavdas & Vamos Ensemble
Supported by Cultural Association of Vamos, Institute of Regional Press and the Municipality of Apokoronas
Athenian Mandolinata Nikolaos Lavdas organize their 4th classical mandolin and plucked string orchestra summer masterclass, inviting two great musicians:
– Ugo Orlandi, world-renowned Italian mandolin virtuoso and professor at Conservatorio 'G. Verdi 'of Milan and
– Claudio Mandonico, internationally acclaimed Italian composer and conductor who has written numerous significant works for mandolin and plucked string orchestras and
ensembles.
Website: https://athenianmandolinata.com/
---
International Festival for Mandolin and Guitar – Heffingen / Luxemburg
Festival International pour Mandolines et Guitares 2020 samedi 23 mai 2020 et dimanche 24 mai 2020 au Luxembourg (Heffingen)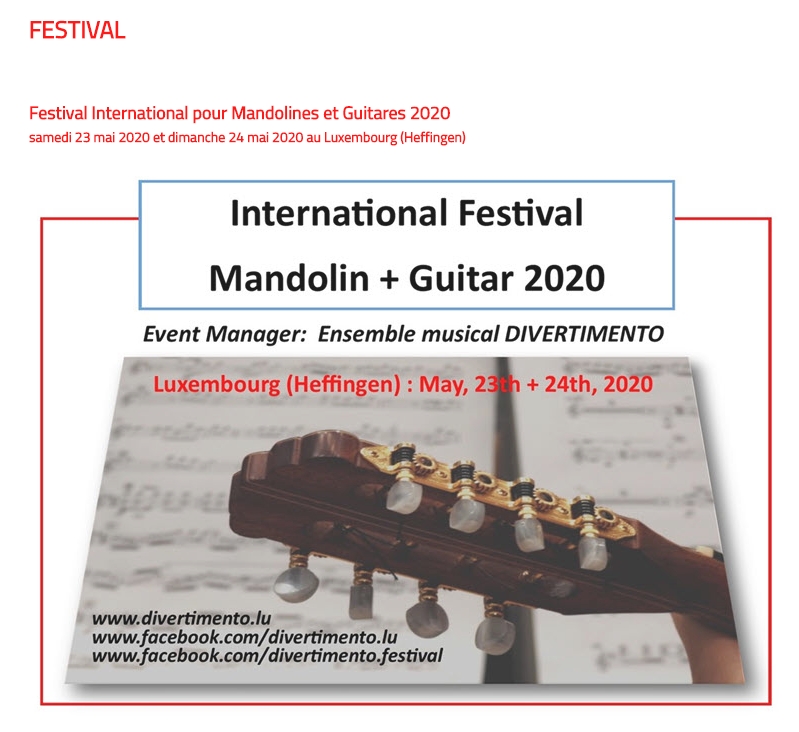 Detailed information: Festival Luxemburg
---
Eurofestival Zupfmusik – Bruchsal
The Eurofestival is organized by the BDZ every four years. The last festival took place in 2018. Details and information on the following website: http://www.eurofestival-zupfmusik.de/
All performances were filmed and are available in the youtube channel of the BDZ: youtube channel des BDZ
---
Competition for Mandolin solo
Concorso Internazionale per Mandolino Solo 2019
Website: http://www.mandolinoestense.it/concorso.html

---
Chamber-Music Competitions Schweinfurt
Yearly competitions for plucked instruments – check website for deatils about past and future competitions.
Internationaler Musikwettbewerb 2020 – International Music Competition 2020:
Michael-Tröster-Competition for Guitar solo
13. – 15.3.2020
Rathaus Schweinfurt
International Yasuo-Kuwahara-Competition for Mandolin solo – Schweinfurt – March 12 – March 14 2021!
Infos at Musikforum Schweinfurt
---
River of the West Mandolin Camp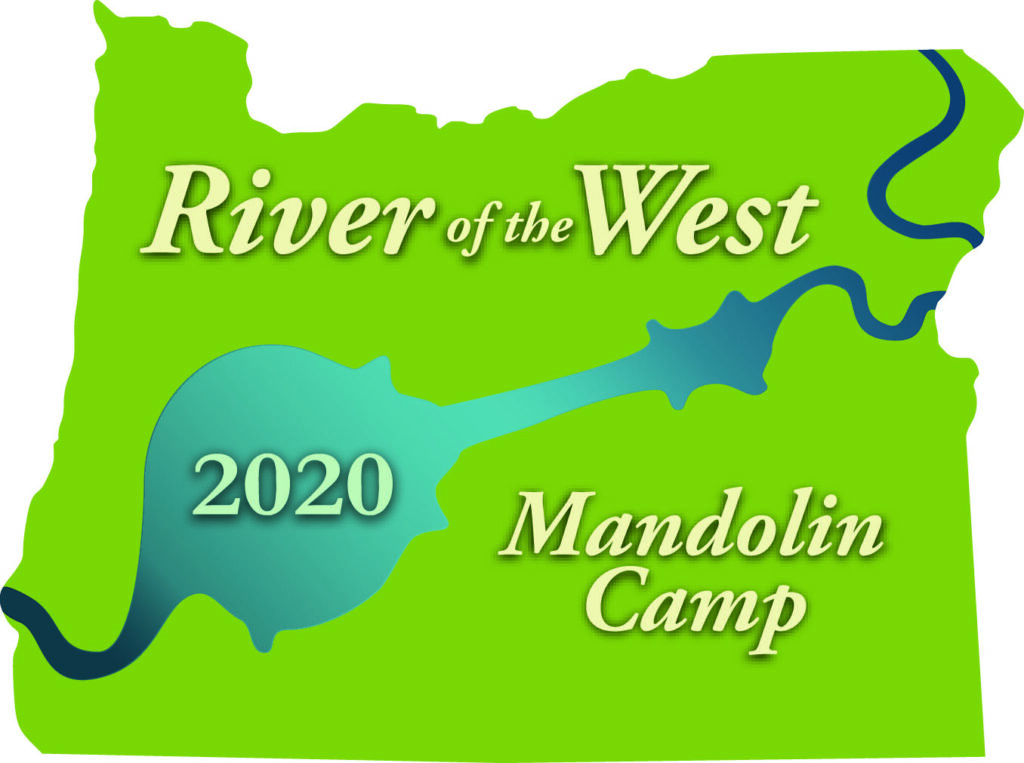 The 12th annual River of the West Mandolin Camp is June 11 – 14, 2020, in Corbett, Oregon, located in the majestic Columbia River Gorge just 20 miles east of Portland, Oregon. The instructors, chosen for their masterful mandolin playing distinction and exceptional teaching abilities, include Simon Mayor (Irish and folk), Don Stiernberg (swing and jazz), Paul Glasse (swing and jazz), and Camp founder Brian Oberlin (classical, swing & bluegrass). During the four days of mandolin immersion, each Camper will experience many workshops from all four teachers, ensemble rehearsals and performance, structured and non-structured jams, faculty concerts, open-mic concert, bonfire jam, meals, and lodging. This year's edition features the UK's finest, Simon Mayor and his long-awaited return to the US, and the first ever appearance of swing mandolin giants, Don Stiernberg and Paul Glasse in the same venue for an extended time!! The maximum student capacity is 55 which makes for smaller classes from some of the best mandolin players and teachers in the world.
The cost for campers (including lodging and meals) and commuters (including meals) is $575.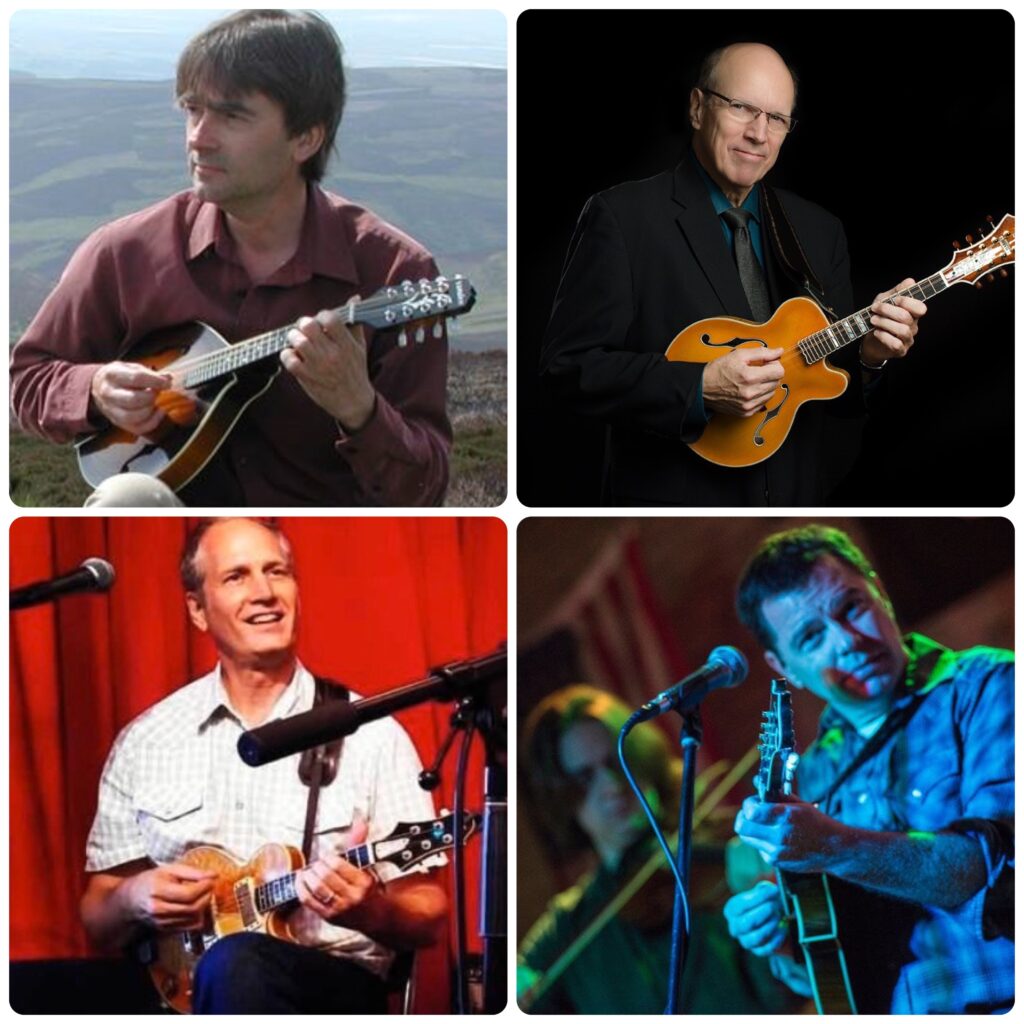 Website: https://www.mandoberlin.com/river-west-camp.php
---
Marilynn Mair's 26th American Mandolin & Guitar Summer School (AMGuSS)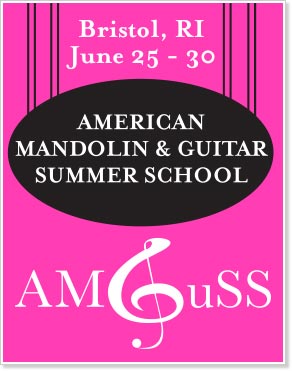 June 22-27, 2020 on the waterfront campus of Roger Williams University, Bristol, Rhode Island
More information: Website

---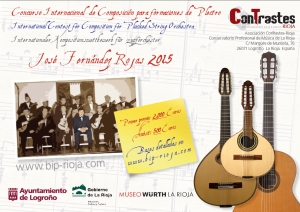 ---
International Contest for Composition for Plucked String Orchestra "José Fernández Rojas"
An Event of the BIP-Rioja (Bienal Internacional de Plectro de La Rioja)
The organisation ConTrastes-Rioja is associated with the department of guitar and other plucked string instruments at La Rioja Conservatorium of Music. One of the chief purposes of this organisation is to promote musical life in the Rioja area, both generally and particularly in respect of the guitar and plectrum instruments.
Information available at: http://www.bip-rioja.com/wp/
---
International Mandolin Academy directed by Maestro Carlo Aonzo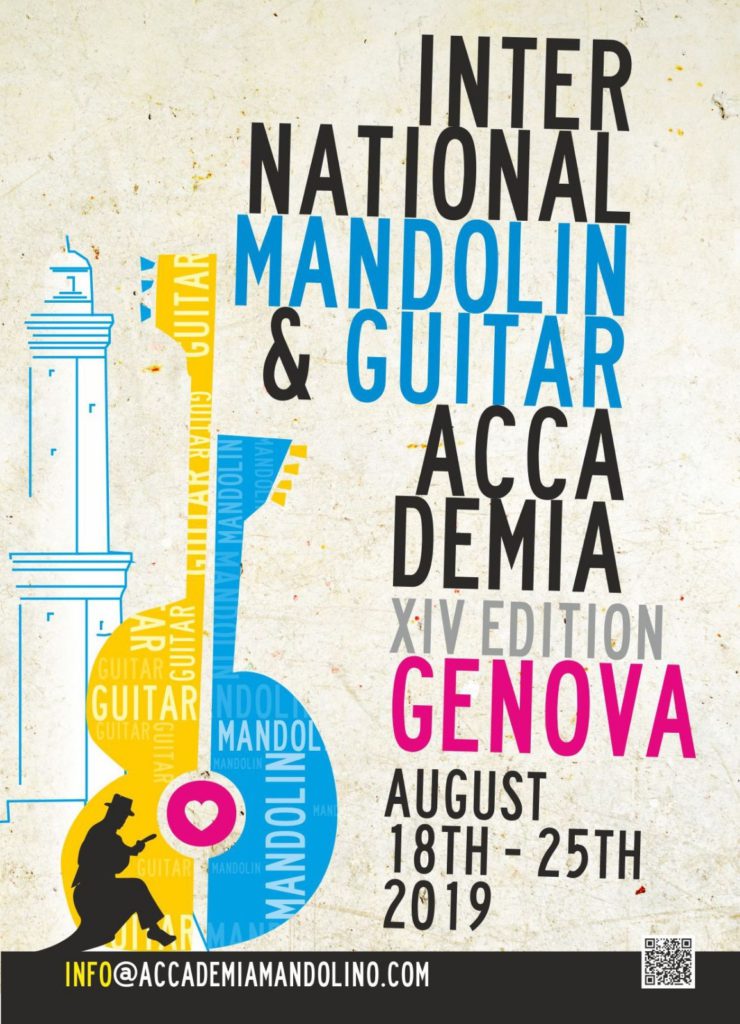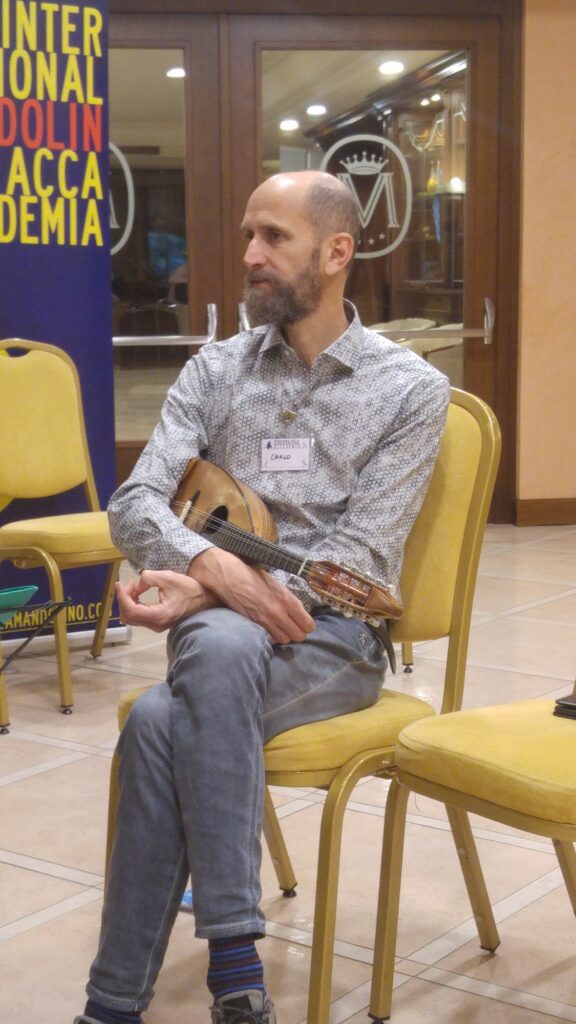 International Mandolin Academy directed by Maestro Carlo Aonzo
XV International Mandolin & Guitar Accademia
Genova Nervi, Italy – August 16-23/2020
The International Mandolin Academy, directed by Maestro Carlo Aonzo, provides a unique opportunity for players of all levels to participate in a one-week musical holiday dedicated to the mandolin and the guitar. Together with musicians from all over the world, moments of intense cultural, musical and social exchange are shared with participants of all ages in which music becomes the common, universal language.
http://www.accademiamandolino.com/
---
Keith Harris Mandolin Lessons
Keith Harris offers personal mandolin lessons via the Internet. Details can be found on his website: http://www.mandolin-lessons.com/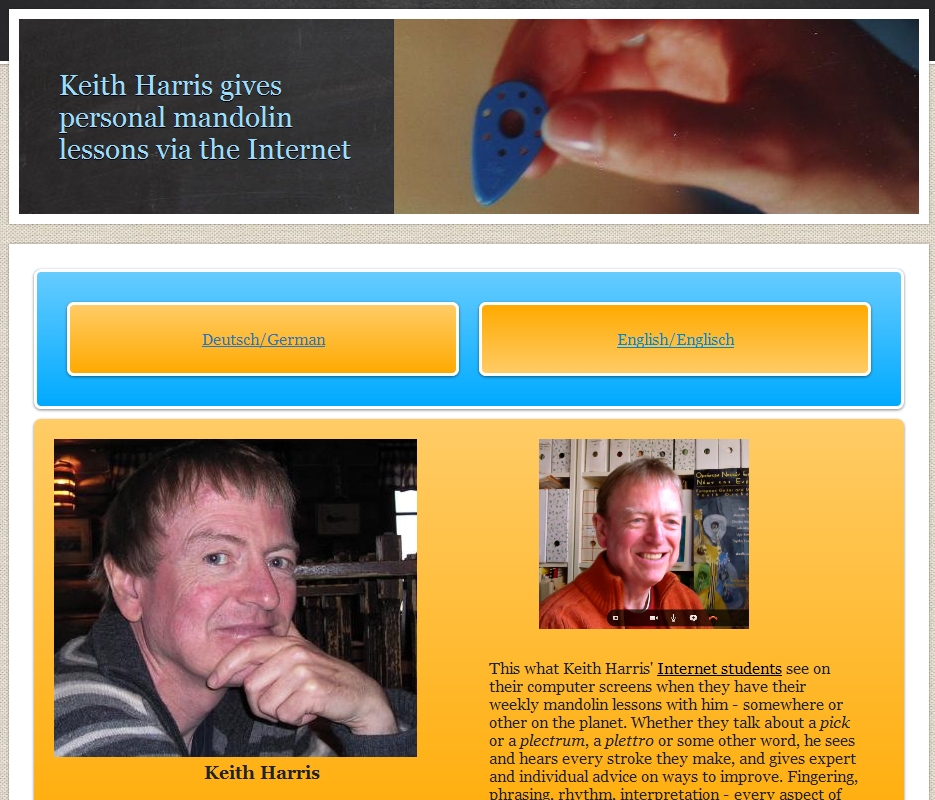 ---
Periodical Festivals
Festival international de Mandoline de Castellar
Website: www.festivalmandoline.fr
---
Festival International Mandolines de Lunel
Website: http://www.mandolinesdelunel.com/
---
Festival Internacional de Plectro de La Rioja
Website: www.plectrorioja.com
---
Summer school of the mandolin orchestra Giocoso in Lieboch / Graz / Austria:
Website: http://www.giocoso.at/
---
SommerMusikFest
Website : http://www.sommermusikfest.de/
---
Sore Fingers
Website: http://www.sorefingers.co.uk/
---
Find more seminars etc. on the following pages:
Gitarre-Aktuell – Guitar website:
http://www.gitarre-aktuell.de/termine.html
Pages of the Bund Deutscher Zupfmusiker (BDZ), the German association of mandolin orchestras: