I have recently discovered a great new resource for learning to improvise on jazz tunes. Leo Ravera has compiled a set of exercises based on the chord progression of Take the A Train. Those exercise are very well suited for the mandolin.
This is the chord progression of the song.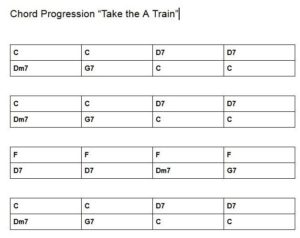 You can play the exercises using the sheet music on the site and play all the notes in the first position.
But there is another option. I propose to use the first finger for the root of every chord. You will need the following root notes: C, D G, F. The first finger needs to jump between the notes. You can play those notes on the 3rd and 5th frets of the D- and A-string. Or you can play the notes on the 5th and 7th fret of the G-string and the 3rd and 5tf fret of the D-String.


If you do it like this you can play the same sequence of fingers again and again.
Finger positions for major chord / scale (from C)

Finger position for minor chord / scale (from C)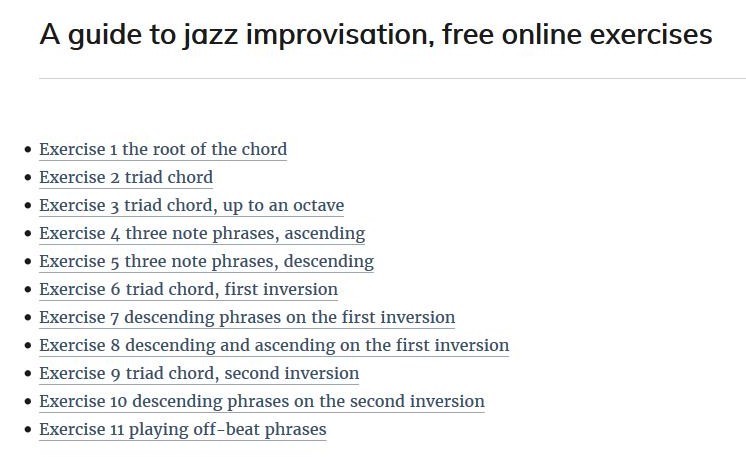 Read more "Jazz Improvisation for Beginners – A Set of Great Exercises and Playalong Tracks – Take the A Train" →