On this page I will collect my favorite resources for listening to good music – podcasts, concerts on demand, web radio – with bluegrass, music for guitar or mandolin or other plucked instruments and so on:
Mandozine Radio
Mandozine Radio plays mandolin-centric music covering, Bluegrass, Jazz, Classical, Celtic, Choro, Newgrass, Gypsy Jazz, and Dawg music.
---
Album Stream von "The Bluegrass Situation"
Stream complete Bluegrass albums – Sam Bush, Webanjo3, Matt Flinner, Bela Fleck, Tony Trishka, The Earls of Leicester, …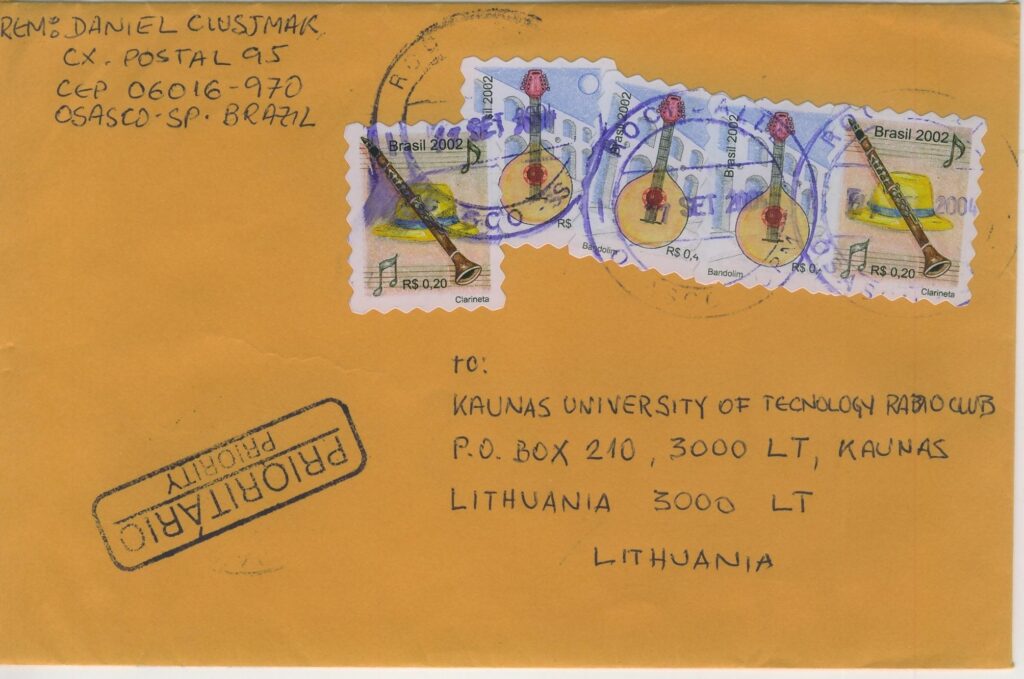 ---
Tremolo
New weekly radio show about bandurria and mandolin – also available as podcast!
---
La guitarra
Weekly show about classical guitar – also available as podcast – more than 100 hours of the best classical guitar music!
---
El Secreta de las Musas
Podcast with early music for lute, baroque guitar and other plucked instruments.
---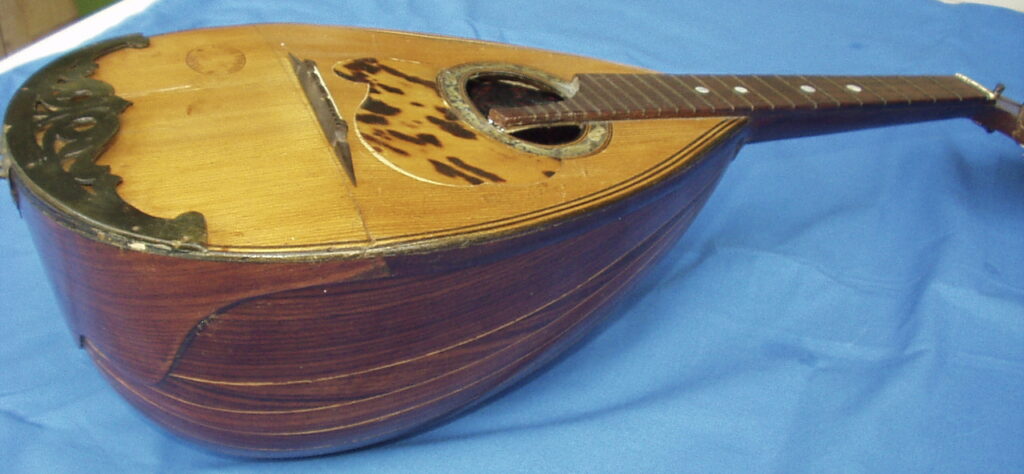 Mark's Memories
Many great live concerts – bluegrass etc., with Chris Thile, Infamous Stringdusters, Greensky Bluegrass Band, …
---
John's Old Time Radio Show
Welcome to John's Old Time Radio Show!!! Listen To John Heneghan play and talk about 78 rpm records from his collection. Each episode features a different theme and style and some will feature special guests playing records from their collections. Sign up on iTunes to automatically download the show. There will be a new show posted the 1st of every month. Check back and tell your friends!!
---
Austin City Limits
The four last concerts are availabe as streaming video! Great concerts with some of the best artists!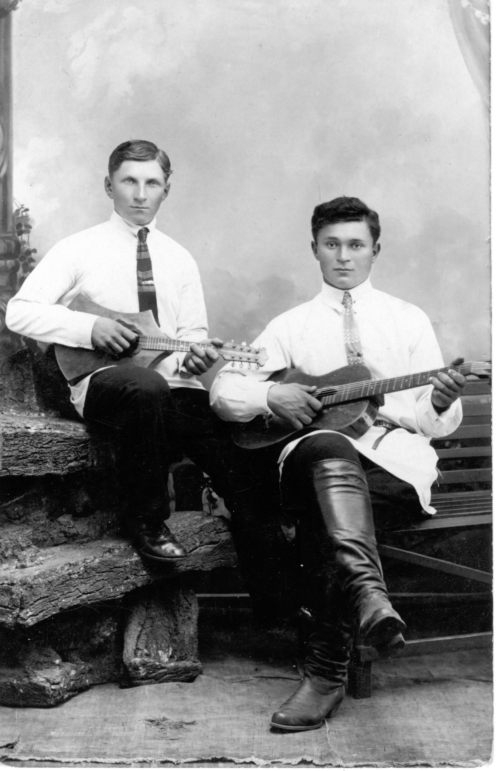 ---
ITMA Digital Library – Irish Traditional Music Archive
The Irish Traditional Music Archive regularly publishes here selections of digitised materials from its collections, with brief introductions.
---
FolkCast
Über 100 Folk Podcasts
---
St. Patrick's Day Podcast
Just because St. Patrick's Day only happens on March 17th does not mean you can't enjoy the holiday year round.

The St. Patrick's Day Podcast was created to celebrate the music and culture of the Irish through this great holiday. There are two main goals for this podcast.

The first reason is that I want to introduce you to some of the best independent Celtic music that you can find online. There's a lot of bands who struggle hard to be heard. And I want you to hear them without all the chatter. That's right. To steal a phrase from terrestrial radio: less talk, more music. That means you will have a ton of music that you can play over and over again for your St. Paddy's Day celebrations.

The second reason is because I am dedicated to helping independent Celtic musicians be heard. To do that, I want to connect you the Celtic music fan to some Celtic musicians I hope you will love. And if you do love their music, all I ask is that you drop by their website and buy a CD when you get a chance.

Subscribe for the best indie Celtic music for St. Patrick's Day!
---
Folk Alley
Great folk radio! Check also the Life Sessions – complete concerts with great artists, the latest session with David Wax Museum is a great concert!
FolkAlley.com went online in September 2003, offering live-streaming music over the Internet 24 hours a day. The hosted stream is produced by WKSU-FM in Kent, OH, which also built and maintains the web site. The Folk Alley playlist is created by senior host, Jim Blum, and Folk Alley Music Director Linda Fahey and features a distinctive blend of the best of singer/songwriter, Celtic, acoustic, Americana, traditional, and world sounds.
---
Music City Roots Radio Stream
Roots Radio is the streaming radio service of Music City Roots, which features round the clock highlight performances from the finest roots and Americana artists passing through Nashville, TN.
---
Down Home Radio
"Down Home Radio Is A Hardcore, Unreconstructed, Paleo-acoustic, Folk Music Program."

Podcasts and articles about folk music
---
Backroads and Banjos
Grammy-award winning field recorder and archivist Art Rosenbaum joins us every Wednesday to recount some of the greatest moments in old timey music history. In these 15-minute segments, Art uses his experience as a field recorder and vast knowledge of old-timey history to highlight the music and life of artists that may otherwise be lost in time.

(obviously that podcast has been cancelled and is no more available – maybe there's an archive?)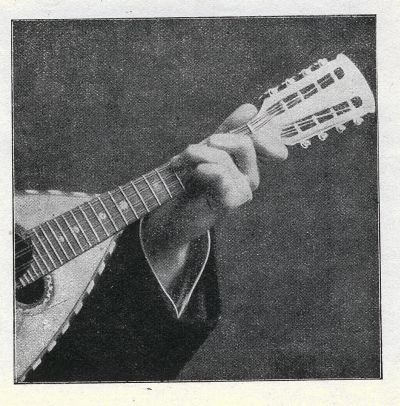 ---
Art of Field Recording : Volume I
Field Recording by Art Rosenbaum 1950 – 2008: Art of Field Recording Volume I is a four disc set with a 96 page book that contains essays and annotations by Art and over 100 illustrations and photographs by Art and his wife Margo. Art took a similar approach to Harry Smith in assembling the music: the discs are divided into Blues, Instrumental and Dance, Sacred, and a Survey disc that has a little bit of everything.
---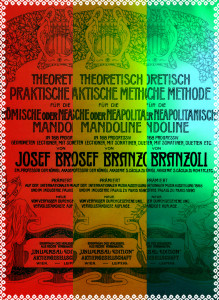 ---
Back To The Sugar Camp
The CIUT 89.5 FM Canadian Radio Show
http://www.backtothesugarcamp.com/
---
The Antique Phonograph Hour with MAC – vintag recordings – a lot to discover!
Great program with music played directly on old phonographs, with occasional live programs, interviews, visitors, collectors and Robert Crumb.
---
The Ragged Phonograph Program with Mike the Barber: Playlists and Archives
Original ragtime, jazz, and pop music from the first quarter of the 20th century, with historical background on vaudeville-era artists.
---
National Jukebox of the Library of Congress
Great resource for historical recordings!
---
Berkeley College of Music – Aufnahmen von Studenten une ehemaligen Studenten am Berklee College of Music
---
Acoustic Disc
Check the David Grisman's Acoustic Disc Website for tracks from the Acoustic Disc CDs, podcasts and more!
---
Mandolin Cafe MP3 Music
http://www.mandolincafe.com/mp3/
---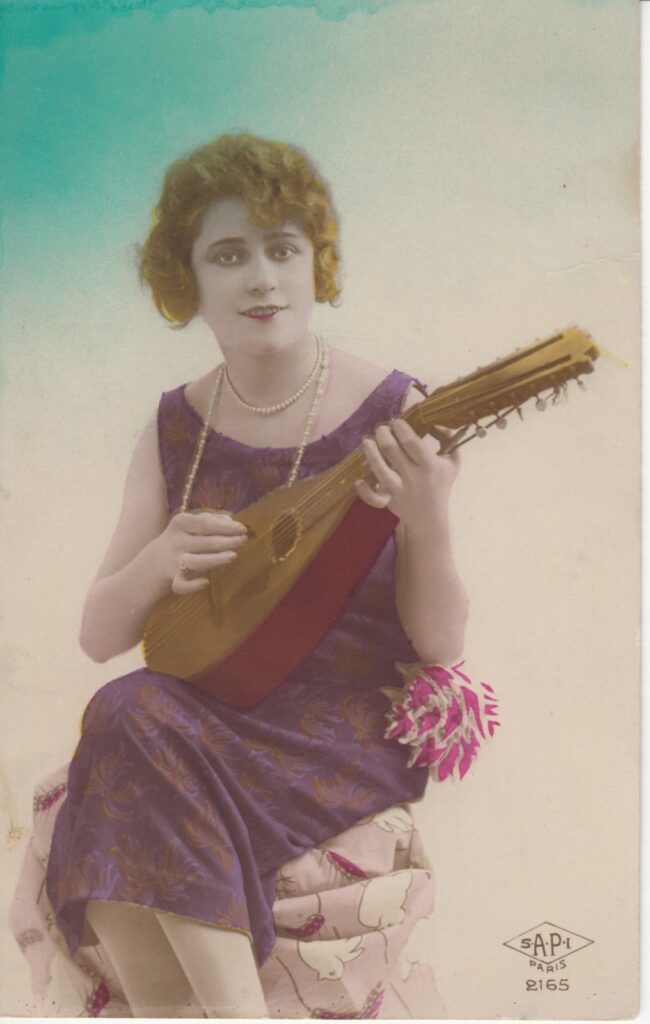 NPR Music – Many free concerts
---
NPR On Point
http://onpoint.wbur.org/section/music
---
Woodsongs Radio Hour Archiv
http://www.woodsongs.com/showlist.php
---
Black Mountain Undergound
Many Bill Monroe recordings as MP3 – 5 parts (December 2010) – new series with 3 hours of Bill Monroe from the 60s, 3 hours with Levon Helm and more: http://blackmountainunderground.blogspot.com/
---
Chopin in the Soundarchive of the British Library
The complete works by Chopin in the Soundarchive of the British Library:
http://sounds.bl.uk/Classical-music/Chopin
Works by Bach, Beethoven, Brahms, Mozart, Haydn: http://sounds.bl.uk/Classical-music/
---
VIOLÃO com Fábio Zanon
Guitar music program – download
---
Smithsonian-Folkways at Soundcloud
Samples from the Smithsonian Folkways productions are available at Soundcloud.
---
Awesome Tapes from Afrika
Rare recordings from Africa:
to be continued!
Merken