Charlotte Kaiser, a young mandolin player from Germany, has just published her first album "Poems for Mandolin"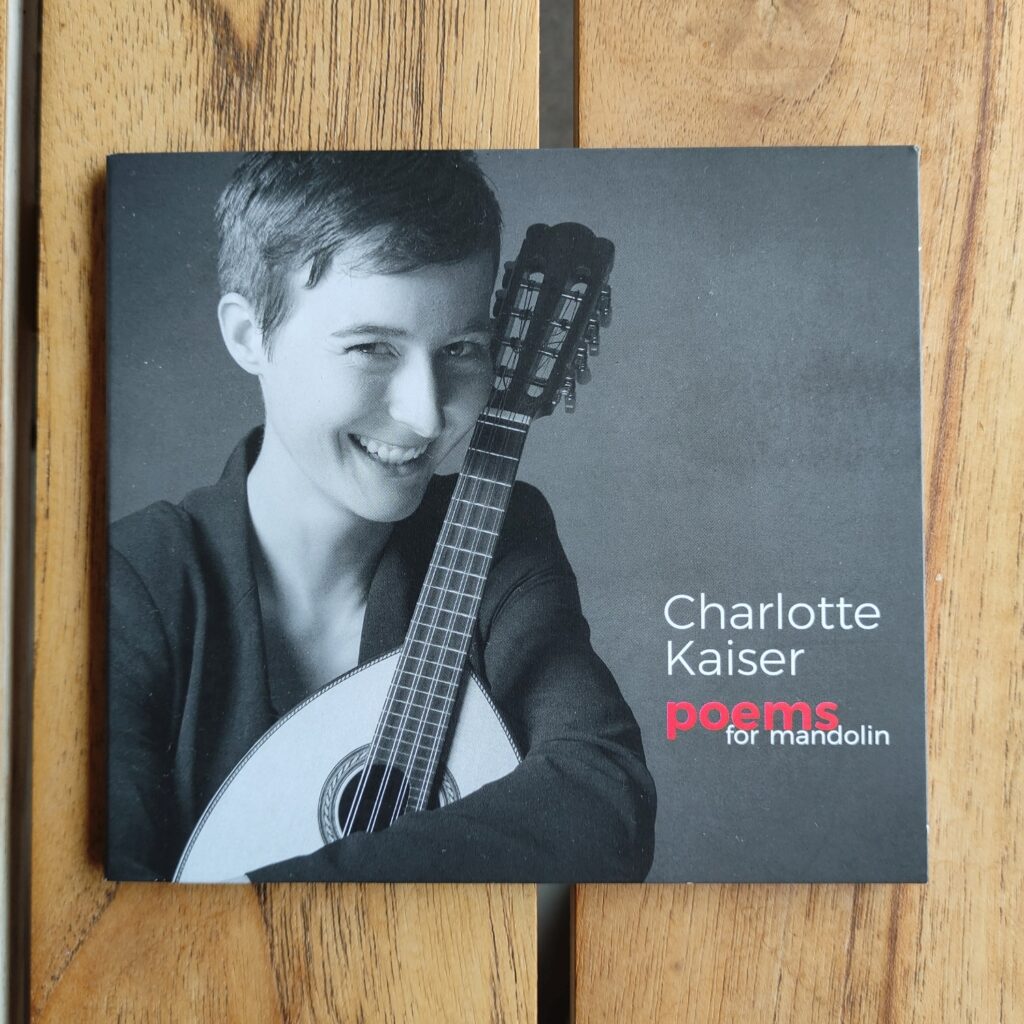 The album begins with the Concertinho Colibri by Hamilton de Holanda in an arrangement for mandolin and piano. This concertinho has been published by Vincent Beer-Demander at Les Productions d'Oz. Charlotte Kaiser has studied with Beer-Demander in Belgium for one year. Hamilton de Holanda is one of the leading bandolim players in Brazil. He has enhanced the mandolin technique for Choro and Jazz and now as well the classical mandolin with his Concertinho.
Ochiana by Heinrich Konietzny, dedicated to Takashi Ochi, is a virtuoso piece, a solo piece for the mandolin that is rarely played. Charlotte Kaiser plays this with vituosity and emotion. In this piece you can hear the many different sounds of the mandolin – from the slightest piano to a fierce metallico, from a soft tremolo to duo style, chords and dissonant sounds. Charlotte Kaiser has made a video for the CMSA convention in 2021.
I had never heard the Sonatina Tritematica by Luciano Chailly before. The reason for this might be, that pieces for mandolin and piano are not played very often. Maybe that this recording helps that this interesting composition is played more often.
Two pieces by Raffaele Calace are included as well, XVI. Preludio for mandola solo and Notturno – Cielo Stellato for mandolin solo.
With the variations on "La Fürstemberg" by Anton Riggieri Charlote Kaiser shows the virtuoso techniques that have been used in the 18th century on the mandolin.
The compositions by Yasuo Kuwahara are performed very often. Charlotte Kaiser play Improvised Poem as the last piece of the album. There is a video of Improvised Poem as well.
I have enjoyed the album poems for mandolin by Charlotte Kaiser very much. The program is many-sided and varied, with well known pieces and some uncommon compositions. Pieces for mandolin and piano, mandolin solo and mandola solo complement each other. This is a recording that is not only interesting for insiders, but also good for creating interest in the music for mandolin and mandola.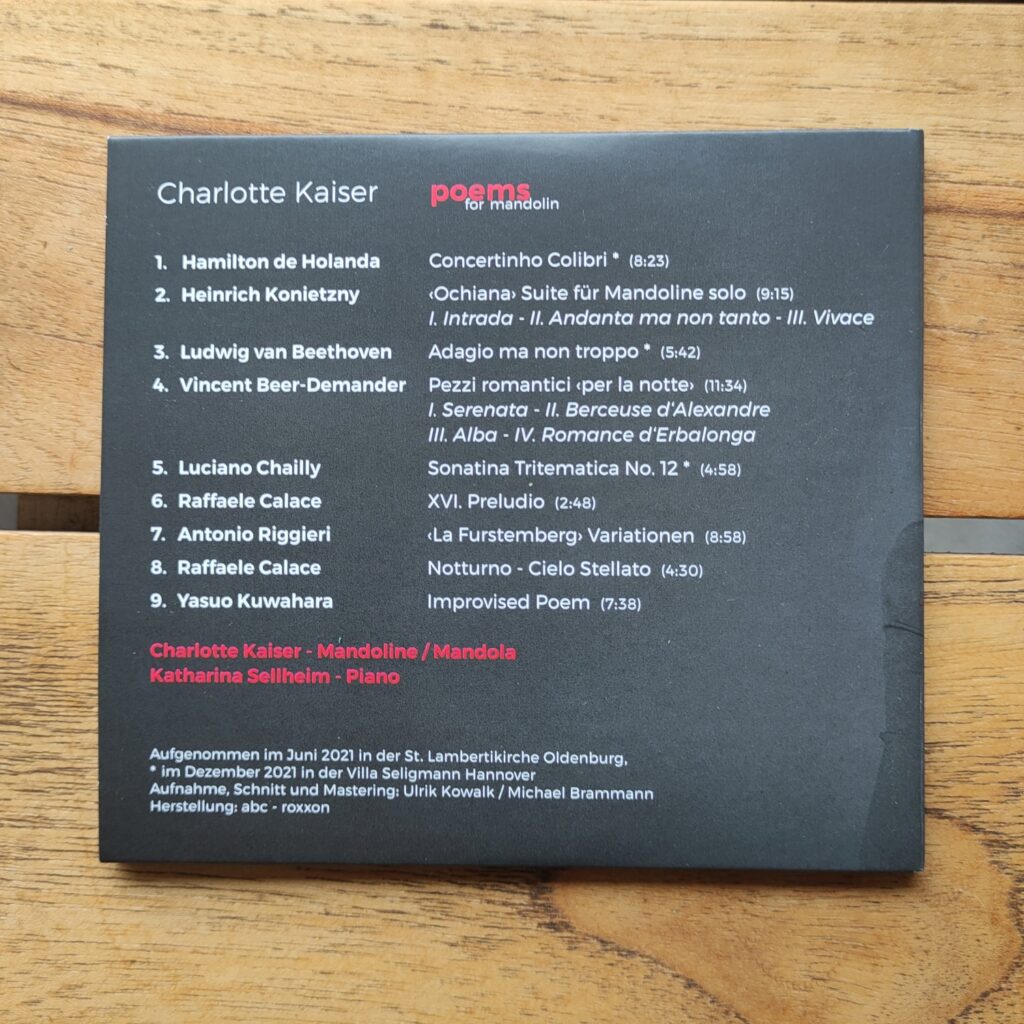 ---
The album is available frm CHarlotte Kaiser. You can find detailed information on the website,