Years ago I have scanned parts 3 and 4 of a collection of Italian folk songs "Celebri Canti Popolari Itaiani" published around 1900 by Schmidl & Co. in Italy. Now recently I have got part 1 of this collection of Italian folk songs and have made it also available on my website MandoIsland.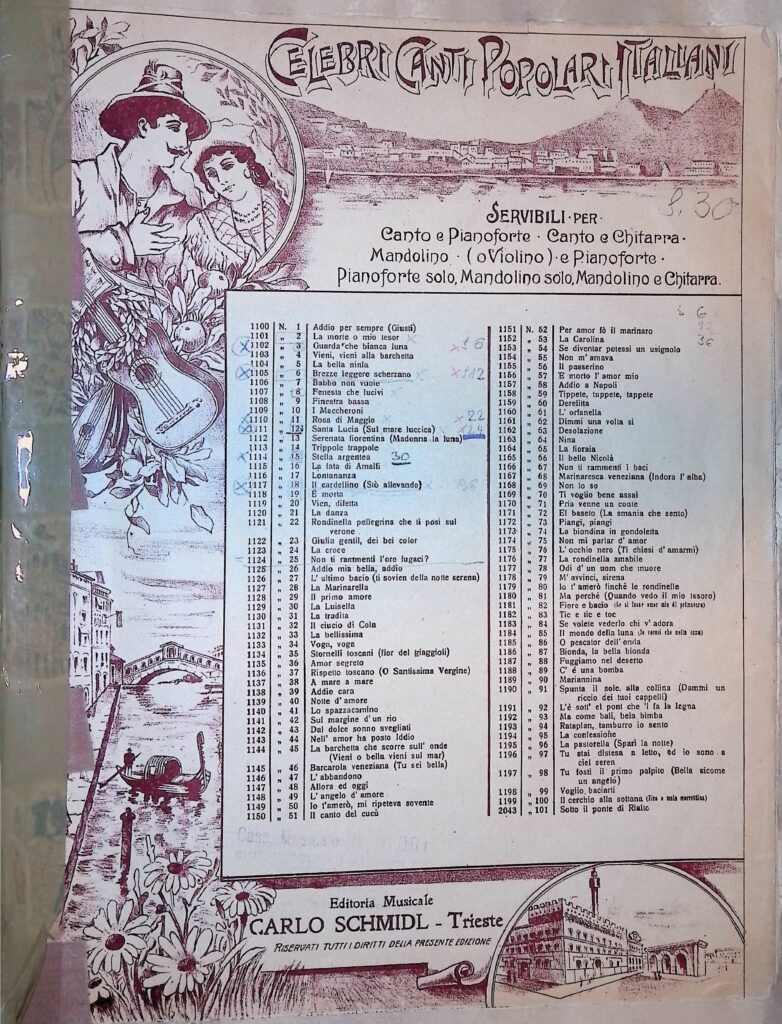 You can find all 3 parts on the following page: Celebri Canti Pololari Italiani
I hope that I can get the missing part 2 some time and make it available too. I have collected videos of some of the songs in this first part of the collection.
No. 1 – Addio del Giusti / Addio all'Italia
No. 7 – Babba non vuole Mamma Nemenno
No. 8 – "Fenesta Ca Lucive"
No. 10 – I Maccheroni
No. 14 – Trippole Trappole
No. 16 – La Fata d'Amalfi
No. 18 – Il Cardellino
No. 22 – Rondinella Pellegrina
Playlist – Collection of Neapolitan somgs: Anthologie de la chanson napolitaine XIXème siècle (Mono Version)
Playlist: The Neapolitan Popular Song