Marijke and Michiel Wiesenekker have sent me the following review of their compilation Wouldn't Listen 2000 ~ 2020 by Rick Bella from the Oregon Mandolin Orchestra.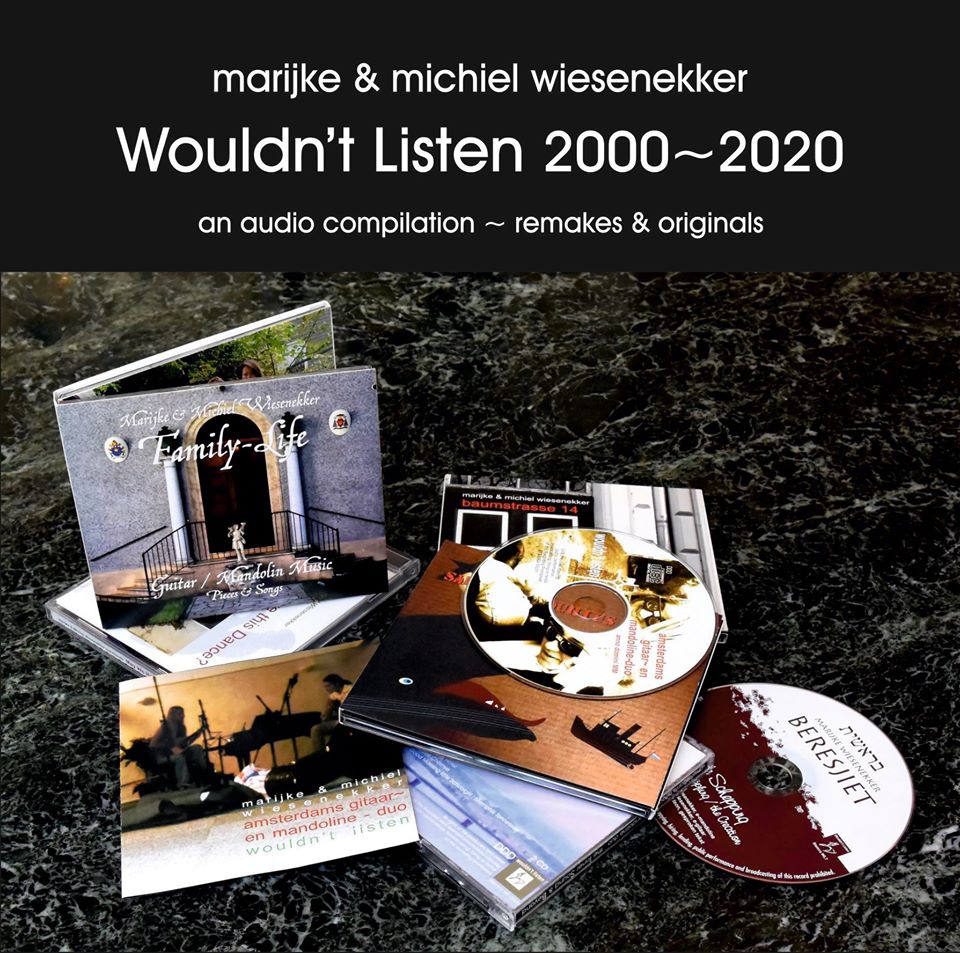 New album from Marijke and Michiel Wiesenekker
Marijke Wiesenekker and her brother, Michiel, have released a compilation album that samples the
best of 20 years of recording together.
Wouldn't Listen 2000 ~ 2020 is Marijke and Michiel Wiesenekker's latest digitalrelease album, featuring a wide-ranging, 21-piece compilation of ear-tickling remakes and originals.
The esteemed Dutch brother-sister duo now based in Wuppertal, Germany, has performed together for 21 years, deftly entwining Michiel's inventive guitar musings with Marijke's musical dance on mandolin.
"With this album, we celebrate the 20th jubilee of our duo," said Michiel. "We have made friends in the U.S.A., Japan, Germany, Italy, Austria, Russia, Finland and Spain, — all connected by the pleasures of making music. Now, it's time to look back and dress up some of our old favorites with new outfits. We hope you will enjoy the music."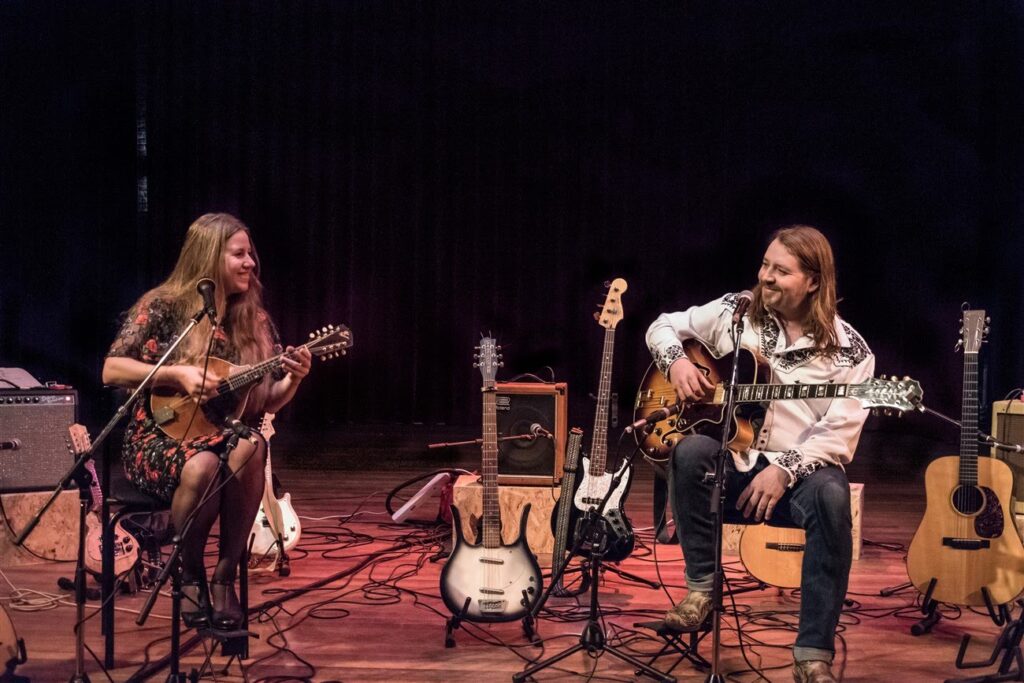 Started young together
Marijke and Michiel began playing music together as children growing up in Amsterdam, the Netherlands. They both studied at the Music Conservatory in Cologne, Germany, and later thrived in the dynamic music scene percolating in nearby Wuppertal.
After playing together so long, there hardly is a genre of music the duo hasn't explored — and Wouldn't Listen touches on most of them. Marijke and Michiel feel at home playing pop and rock, bluegrass, folk, light jazz and classical, performing on a variety of electric and acoustic instruments.
They also sing, with Michiel doing a credible job on growling, American-born blues. On some pieces, Marijke adds sweet, clean harmonies over Michiel's baritone.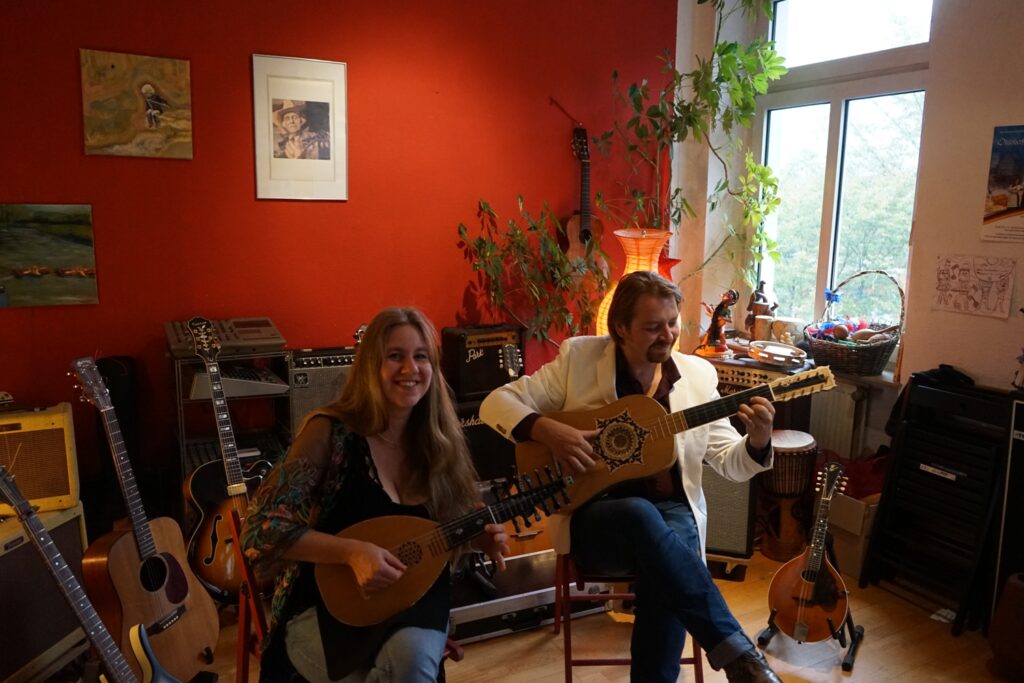 A menu of good listening
Wouldn't Listen 2000 ~ 2020 serves up a tantalizing mix that draws from earlier albums: Family Life (2020); Saevis Tranquillus in Undis (2016); Baumstrasse 14 (2013); May We Have This Dance (2010); Beresjiet (2008); The Inner Sound & Beyond (2004); and Wouldn't Listen, the Wiesenekkers' debut album of 2000:
• CooCoo Bird (Traditional)
• Canyon (M. & P.A. & M.A. Wiesenekker)
• Romance (N. Paganini)
• Van Amsterdam Naar Wuppertal (M. & M.A. Wiesenekker)
• Blue Jazz (M. & M.A. Wiesenekker)
• Concerto in Do Maggiore rv 425 (A. Vivaldi)
• Di Saposjkelach (Traditional)
• Baby Blue (M. & P.A. & M.A. Wiesenekker)
• A Very, Very, Very Sad Song (M. & M.A. Wiesenekker)
• Valtzer Fantastico (E. Marucelli)
• Mexican Nights & De Witte Stier (M. & M.A. Wiesenekker)
• Shake Mama (M.A. Wiesenekker)
• Mokum (M. & M.A. Wiesenekker)
• Jewgrass (O. Waitze & M. & M.A. Wiesenekker)
• Desert Waltz (M. Wiesenekker)
• Mein süßes Lieb (H. Heine, M. & M.A. Wiesenekker)
• Cordeleta (M. Wiesenekker)
• Beresjiet: dag 4 – zon, maan, sterren (M. Wiesenekker)
• Beresjiet: dag 5 – vissen & vogels (M. Wiesenekker)
• Hommagio a Giovanni Gioviale (M. & M.A. Wiesenekker)
• May We Have This Dance? (M. & M.A. Wiesenekker)
On three pieces, Marijke and Michiel are accompanied by musician-friends from Wuppertal – guitarist Christopher Esch, violinist Christopher Huber, cellist Cornelius Thiem and vocalist Hannah Morrison and the mandolin orchestra Sempre Praesens – including Maxim Lysov, Marijke's husband
But it is the enduring magic of the sibling duo that remains at the core of their sound.
"Playing with Marijke is really fun," Michiel said. "The idea of being one instrument easily comes to mind."
Samples of the pieces on Wouldn't Listen 2000 ~ 2020 can be heard here: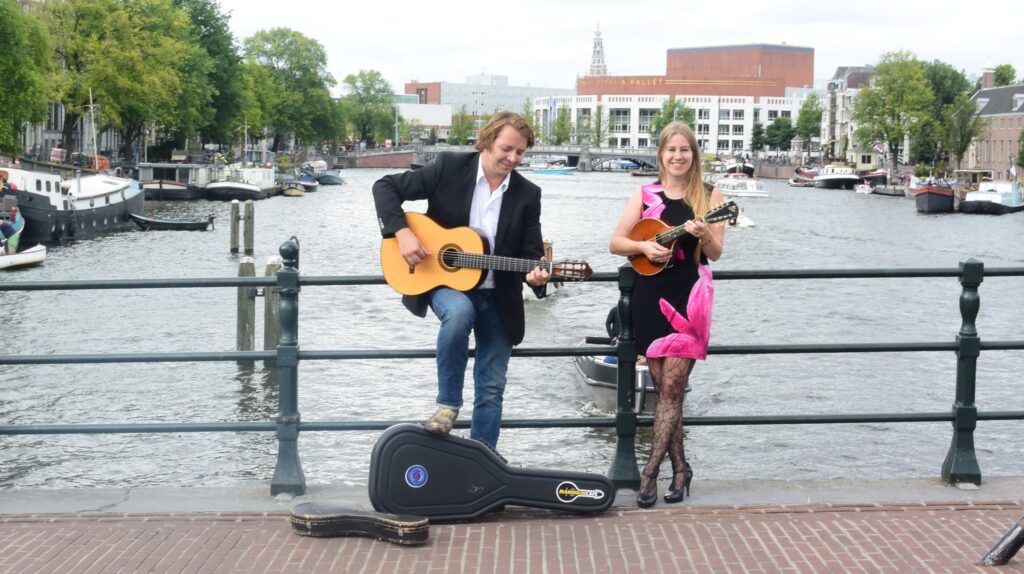 How to order
Wouldn't Listen 2000 ~ 2020 is available exclusively through the Wiesenekkers.
Cost is €12.50 euros — about $14.80 US.
To order, email Marijke at m.wiesenekker@t-online.de and/or Michiel at m.a.wiesenekker@t-online.de with "Order: audio-compilation Wouldn't Listen" in the subject line.
Buyers can pay through PayPal or IBAN. Further instructions will be sent after orders are received.
Rick Bella
Board Member/Outreach
Oregon Mandolin Orchestra
Portland, Oregon
U.S.A.
Videos by Marijke and Michiel Wiesenekker are available on the youtube channel:
Van Amsterdam naar Wuppertal (Marijke & Michiel Wienekker)