On April 7, 2019 I was at a concert of the SWR Sinfonie Orchester in Freiburg. The program was composed of works by Frank Zappa. It began with three pieces from the Yellow Shark project. In 1992 Frank Zappa worked together with the Ensemble Moderne to produce a concert with his works played by a classical orchestra.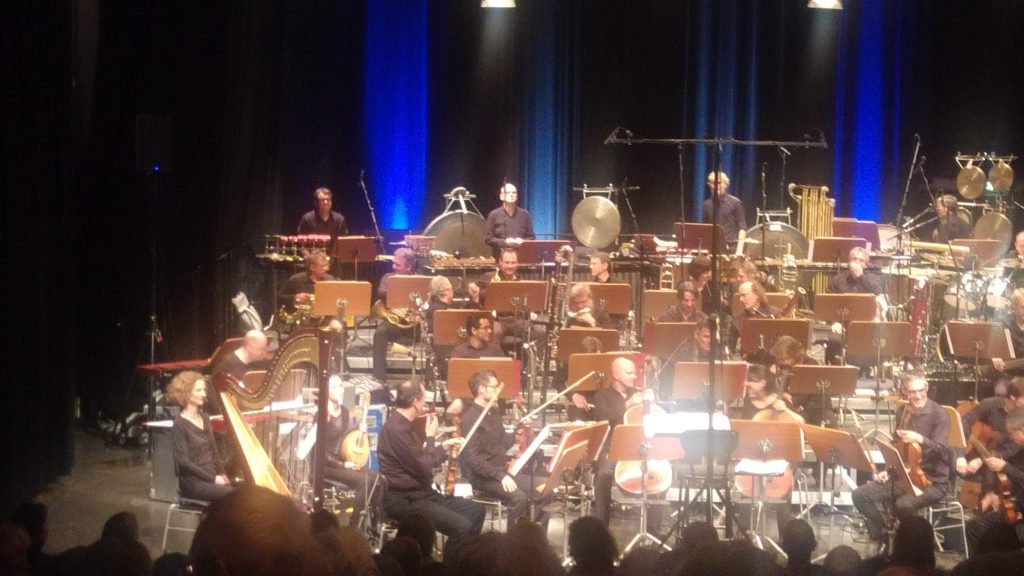 The mandolin player in Freiburg was Denise Wambsgans.
The world premiere of Yellow Shark took place at the Alte Oper in Frankfurt on Sept. 17, 1992. The recording of this concert is now available at youtube.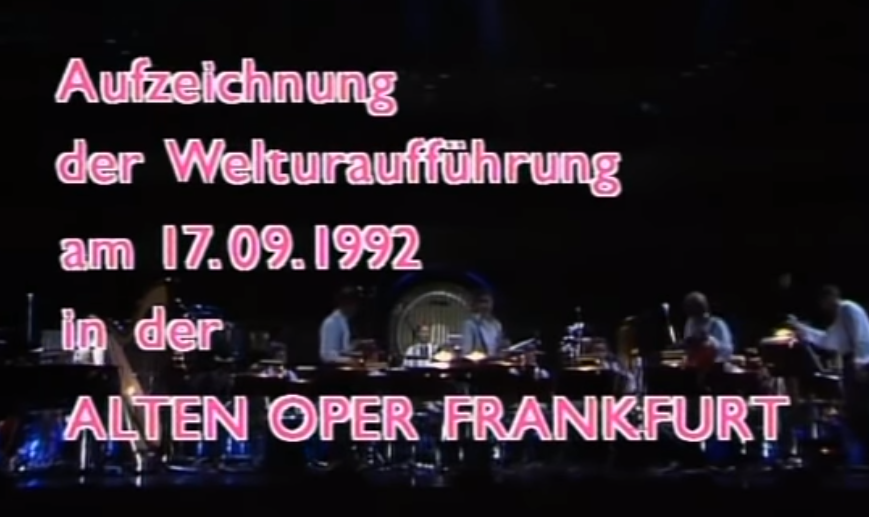 Video – The Yellow Shark 1992
The mandolin player in 1992 was Detlef Tewes. I have made some screenshots from the video showing Detlef Tewes with his mandolin and with Frank Zappa. Jürgen Ruck played guitar and banjo. This concert is really enjoyable and has some great moments, especially in the second part of the concert.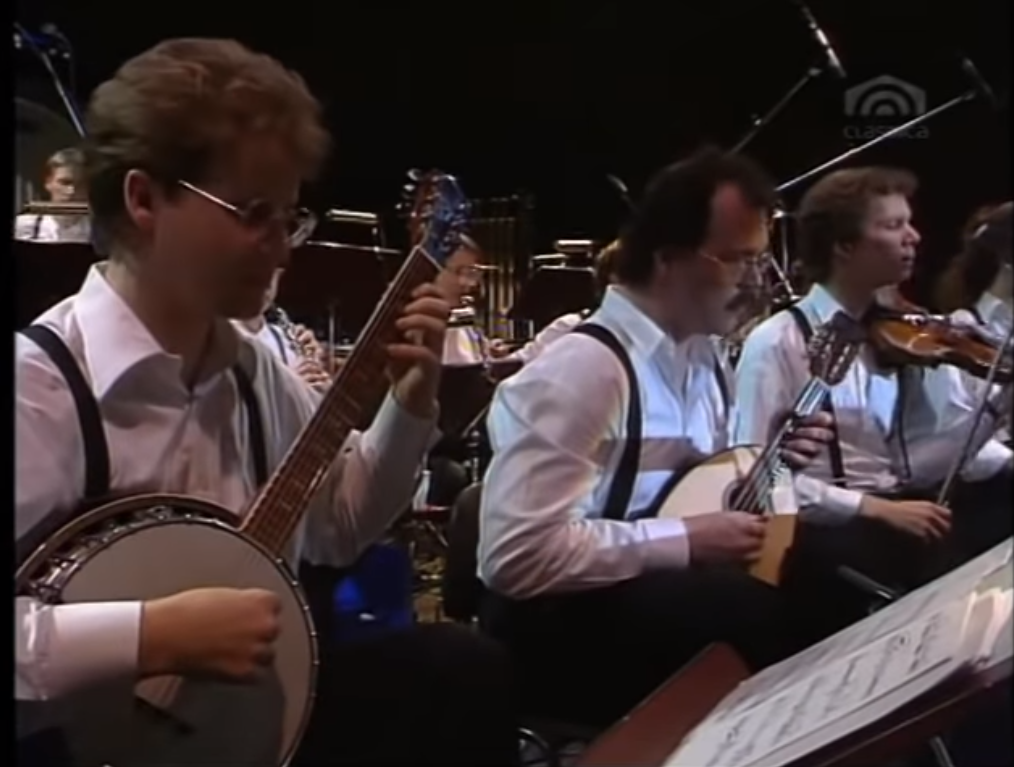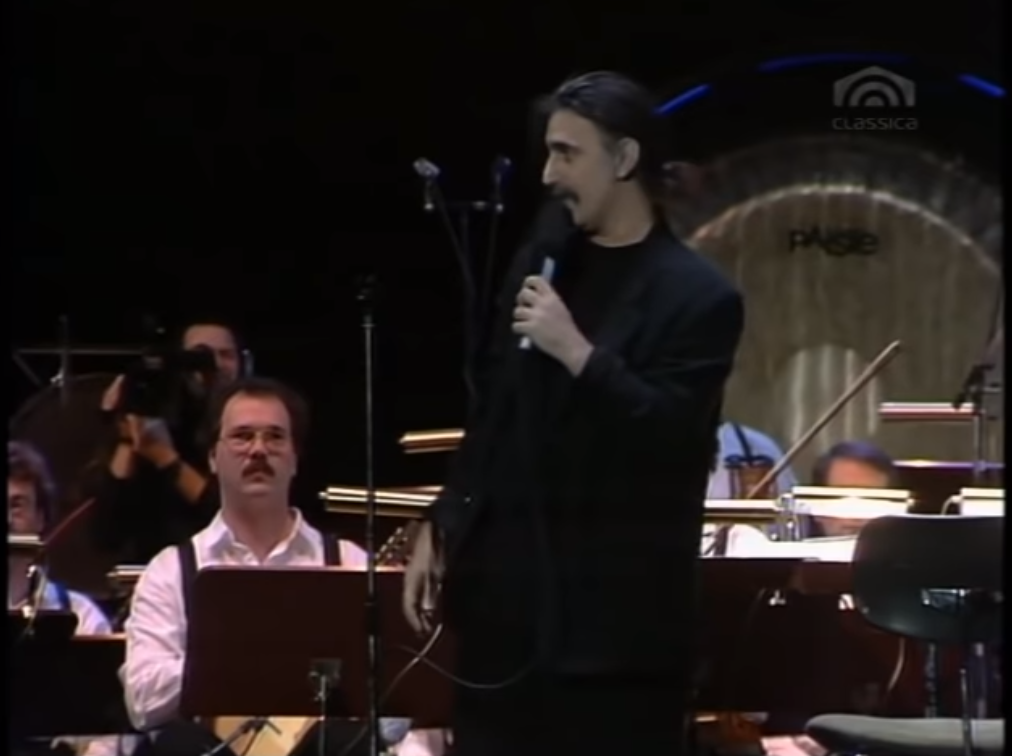 Additional information
Wikipedia about The Yellow Shark