Last year I have made several videos with Greek music. I have recently been asked about where to get this music to able to play it. In this post I will give some sources for sheet music of Greek folk tunes.
Playlist Greek Music for the Mandolin
Sources for Greek music
The book that I am using has the title: Folk Songs and Dances
Harmonization G. Mavromoustakis
Published by Edition Do.Re.Mi – Thessaloniki – Greece 1980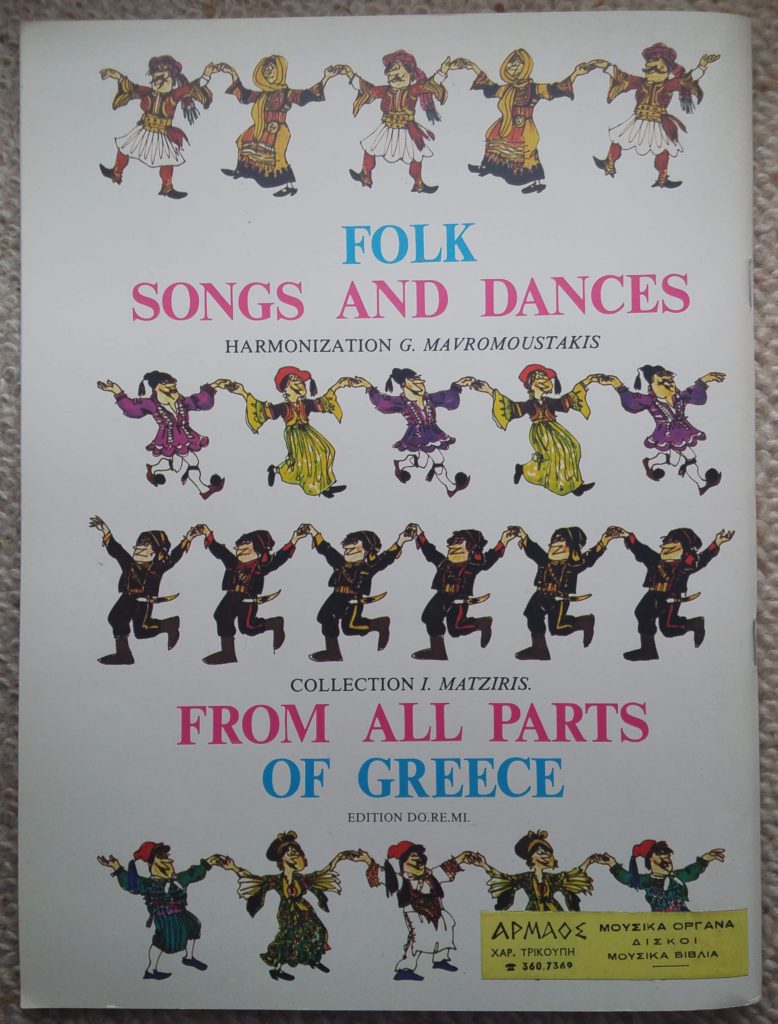 I have found part of this book again at musicnotes.com. If you search for Greek Folksongs you can find several tunes in the identical easy piano arrangement (by Jonathan Robbins).
You can find a great selection of Greek folk tunes on the site www.foldies.de on page Noten
(you must use the selection "Noten" on the left top side).
Another large collection of Greek folk dances can be found on the site folkloretanznoten.de
The French site vitrifolk has another great collection of Greek Tunes
The collection of Greek tunes on the site bouzoukispot.com is also very useful for mandolin players. On the main page you can find more links for Greek sheet music and Tabs.
Playlist Hasapiko Politiko
Playlist To Rinaki
Playlist Hasapiko
Additional information
Link collection Greek music / sheet music