The Milwaukee Mandolin Orchestra has continuously existed since 1900 – that's more than 100 years. It is the longest existing mandolin orchestra in the USA and certainly one of the longest existing mandolin orchestras in the world. Early in the 20th century up to eight mandolin orchestras existed in Milwaukee, there were composers for mandolin orchestras and luthiers who built mandolins, mandolas and guitars. Today the Milwaukee Mandolin Orchestra is the only one that has survived.
In recent years the Milwaukee Mandolin Orchestra was very active again and this year the Classical Mandolin Society of America will hold the yearly convention in Milwaukee.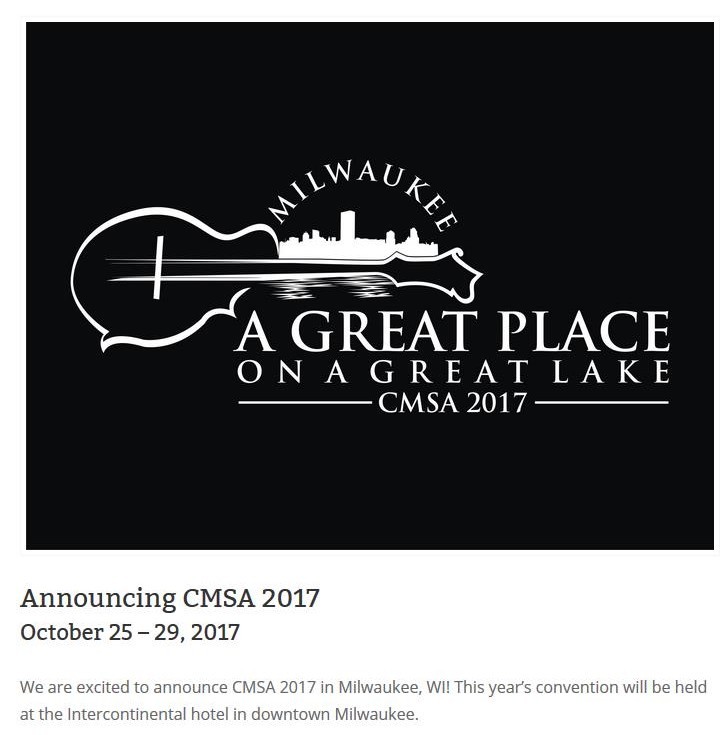 I have compiled a playlist of videos with the Milwaukee Mandolin Orchestra below. On the youtube channel you can find the following short introduction video:
Milwaukee Mandolin Orchestra Introduction Video
Pictures from more than 100 years of Mandolin Music in Milwaukee
Playlist Milwaukee Mandolin Orchestra
Enjoy the playlist with Ragtimes, Fats Waller songs, musical and opera melodies and classical selections by Antonio Vivaldi or Johann Sebastian Bach!
Additional Information
Wilwaukee Mandolin Orchestra at youtube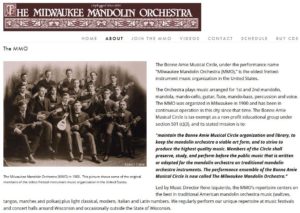 Website Milwaukee Mandolin Orchestra
The Bonne Amie Musical Circle, under the performance name "Milwaukee Mandolin Orchestra (MMO)," is the oldest fretted-instrument music organization in the United States.

The Orchestra plays music arranged for 1st and 2nd mandolin, mandola, mando-cello, guitar, flute, mando-bass, percussion and voice. The MMO was organized in Milwaukee in 1900 and has been in continuous operation in this city since that time.

Led by Music Director Rene Izquierdo, the MMO's repertoire centers on the best in traditional American mandolin orchestra music (waltzes, tangos, marches and polkas) plus light classical, modern, Italian and Latin numbers. We regularly perform our unique repertoire at music festivals and concert halls around Wisconsin and occasionally outside the State of Wisconsin.
The Milwaukee Mandolin Orchestra Plays On, 114 Years Later
The Milwaukee Mandolin Orchestra has been making music since 1900. It is the oldest fretted instrument organization in the country.

In the 114 years of its existence, the orchestra has performed countless times – including twice on the very popular public radio program A Prairie Home Companion.
Summer Sound: Milwaukee Mandolin Orchestra and The Painted Caves
But the 15 or so players in the Milwaukee Mandolin Orchestra—the number varies by performance based on players' availability—don't all play mandolins. According to manager (and mandolinist) Ruth Williams, the group also includes mandola, mando-cello, guitar, bass, and voice. At the farmers market this month, local baritone Rick Kieffer will sing a number of songs with the group.

Their repertoire, as you might expect from a group called the Milwaukee Mandolin Orchestra, is mostly classical and traditional compositions written or arranged for mandolin orchestra. In particular, they'll be playing some Italian pieces featuring Kieffer.