Denise Wambsganß und Christian Weyhofen have given a concert in August "Sommerserenade – Von Venedig nach Rio" – "Summer Serenade – From Venice to Rio"- 2021. Videos from thios concert are available at youtube.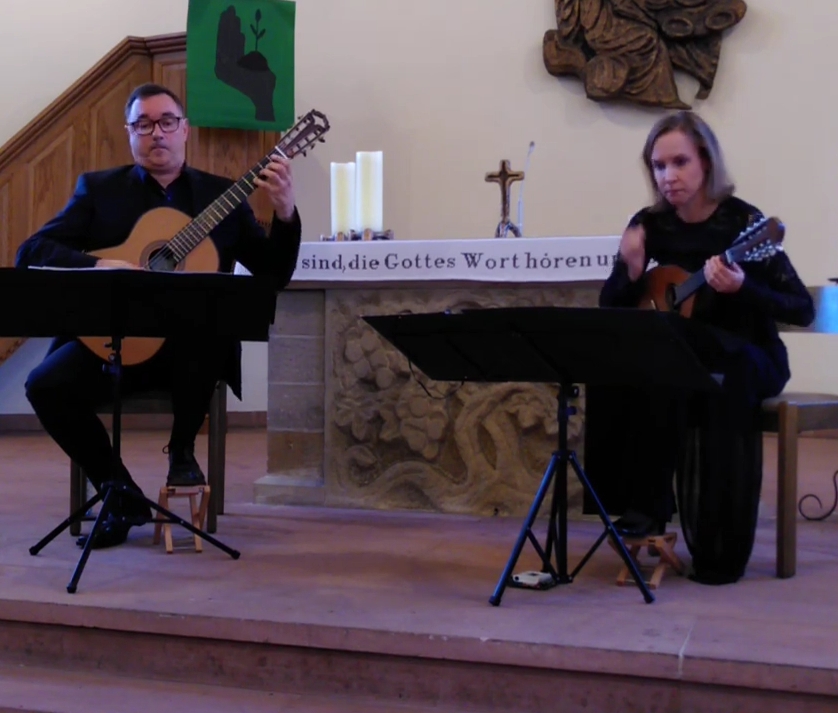 Denise Wambsganß is a mandolin player living in the South West of Germany. She is regularly playing concerts and playing the mandolin part in operas and with symphony orchestras and chamber ensembles. She is also conducting the mandolin orchestra from Essingen.
The concert included selection from the classical mandolin repertoir by Calace, Gervasio and Vivaldi and South American music with Choro, Tango and Folk tunes.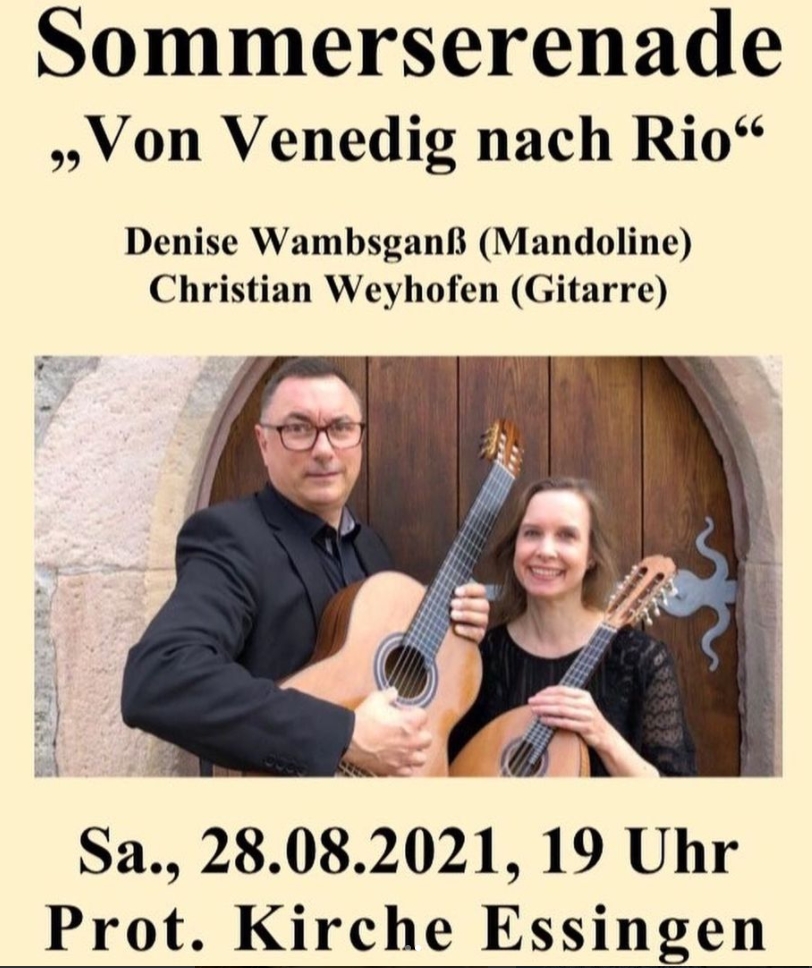 Denise Wambsganß & Christian Weyhofen im Konzert SOMMERSERENADE "VON VENEDIG NACH RIO" am 28.08.2021 in der Prot. Kirche in Essingen/Pfalz
Denise Wambsganß (mandolin): http://www.mandoline.org
Instagram: https://www.instagram.com/denisewambs…
Ensemble Hikari: https://www.youtube.com/channel/UCnaY…