I am collecting my favorite mandolin videos in a "best of mandolin" playlist. In my playlists you can find all kind of mandolin music, from the Baroque mandolin and classical mandolin, to Bluegrass, Jazz and Folk, music for solo, duo, trio, quartett, ensemble or mandolin orchestra.
My playlist "Best Mandolin Music – 103 diamonds" is just complete:
Enjoy and discover some of the best mandolin music that I have found on youtube, and some of the best players of out favorite instrument!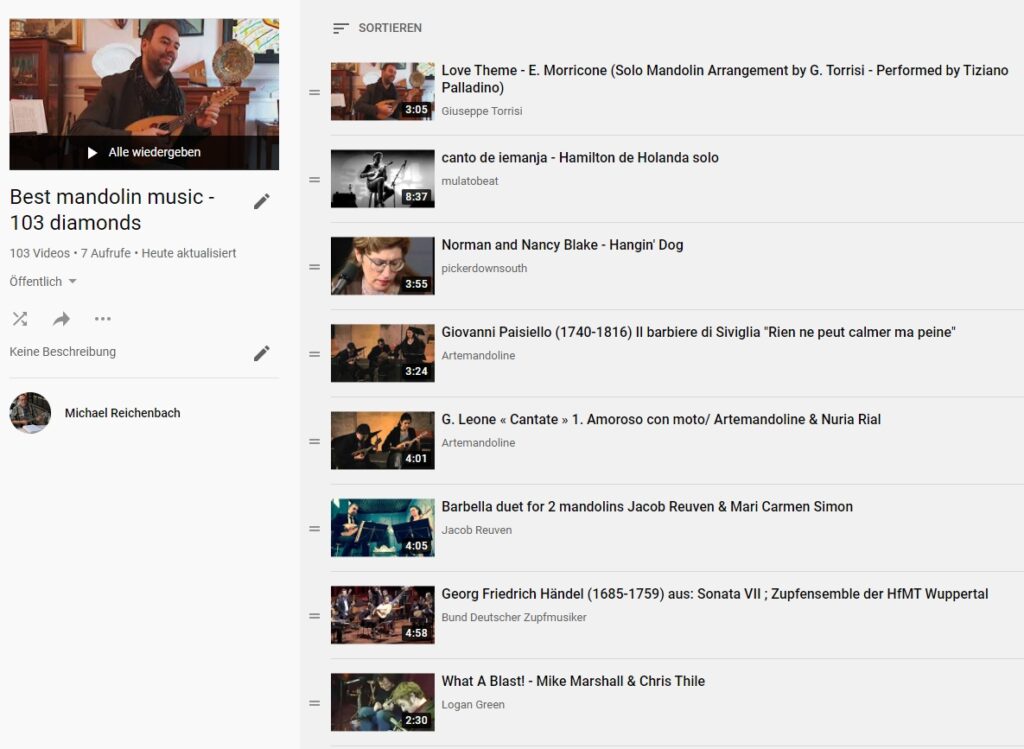 Find more of my "best mandolin music" playlists on my website: