I am currently reviewing a list of songs and tunes that I have collected for my band Blackberry Jam. A beautiful instrumental for the mandolin is A Prairie Jewel by John Reischman. John Reischman is one of the best sounding mandolin players that I know. His album North of the Border belongs to my all time favorite mandolin albums.
John Reischman : A Prairie Jewel
"A Prairie Jewel" is from John Reischman's exquisite 2013 release, "Walk Along John". His website is http://www.johnreischman.com "One of the most tasteful and accomplished mandolinists anywhere." – Acoustic Musician
A live video of A Prairie Jewel can be found on the website of Peghead Nation:
https://pegheadnation.com/featured-videos/back-room/john-reischman-kenny-smith-prairie-jewel/
My version as a Mandolin & Guitar duet:
I have not found any TABs for this tune, but as it is a slow tune it is easy to learn from the videos.
Chord Chart: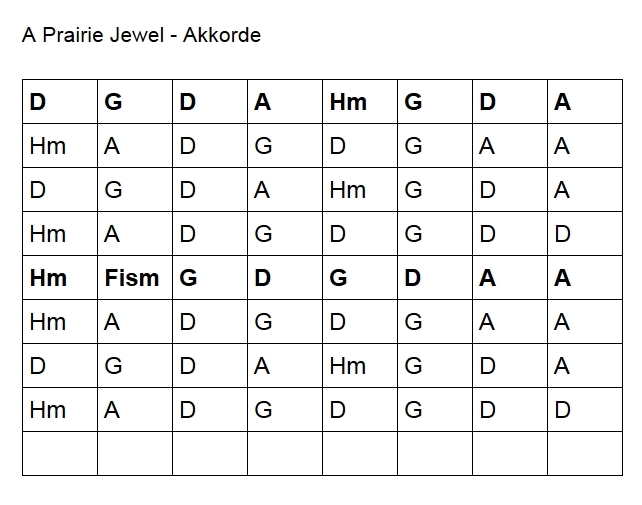 ---
Buy John Reischman – Walk Along John (Amazon partnerlink)
Another great album by John Reischman – one of my favorite albums:
North of the Border
Merken
Merken