Some time ago I have discovered the videos by the Duo Maple, a duo with mandolin and guitar from Japan. The duo occasionally adds other players with instruments like the Japanese instruments shamisen and shakuhachi, a second guitar, an accordeon or even a bagpipe to its program.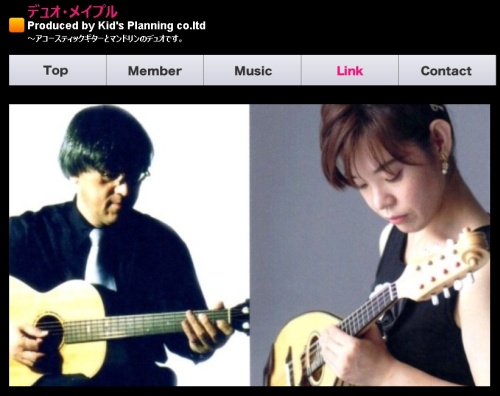 Yoko Eto (mandolin) and Shinji Nordtor (guitar, mandola) have founded the duo in 2006 if I understand the information from the Japanese website correctly.
Now some selected videos with the Duo Maple!
Core'ngrato von Salvatore Cardillo (1874–1947)
Wikipedia about the song Core 'ngrato and the composer of this song  Salvatore Cardillo:
Salvatore Cardillo (1874–1947) was the Italian songwriter whose richly scored sentimental Napuletano classic "Core 'ngrato" ("Ungrateful heart") written in 1911 for Enrico Caruso, has remained a staple of the Italian tenor concert repertoire, having been recorded by Corelli, Domingo, and Pavarotti.

"Core 'ngrato" is the only famous Neapolitan song to be written in the United States by an Italian immigrant.
Playlist Duo Maple
Additional Information
Website Duo Maple: http://officemaple.web.fc2.com/index.html
Related articles:
Merken
Merken
Merken