On this page I do regularly post information about mandolin workshops, festivals, teachers and other events.
First International Competition for Plucked Instrument Ensembles and Orchestras in Acireale (Catania / Italy)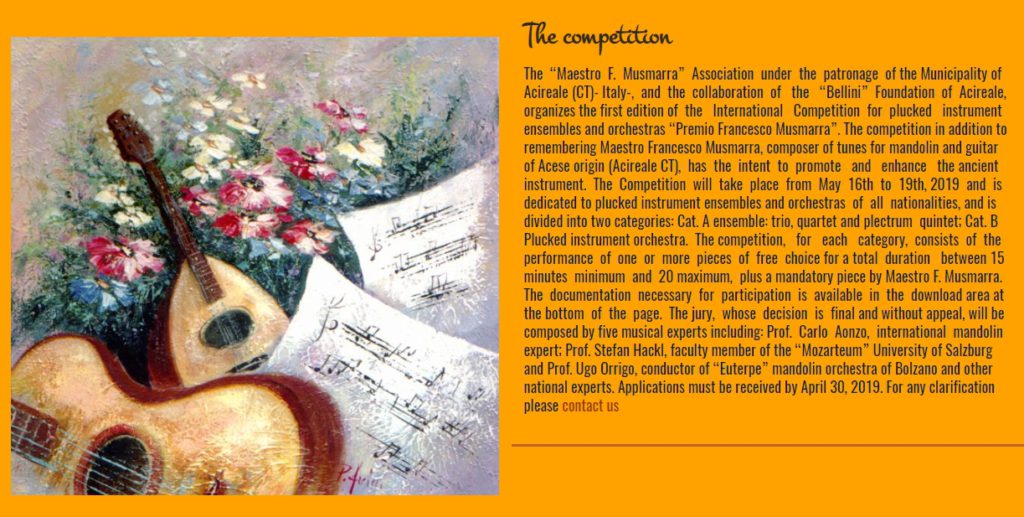 The Association "M ° Francesco Musmarra", reminds all aspiring competitors, that the adhesions to the 1st International Competition for ensembles and plectrum orchestras "Premio Francesco Musmarra", to be held in the city of Acireale (CT), from 16 to 19 May 2019, must be received by April 30, 2019, therefore, please download the rules of the competition and the registration form, in the dedicated download area, on the site of the Association: http://www.associazionemaestromusmarra.it / competition /.
Summer Workshop 2019 at Kloster Springiersbach
Katsia Prakopchyk will teach a mandolin workshop at the Summer Academy at Kloster Springiersbach (Germany). Other workshops are for recorder, viola da gamba / violoncello and harpsicord / piano
Date: August 4 – 10, 2019
Additional information (German only): http://www.sommerkurse-im-kloster.de/
Mandolin Camps in the USA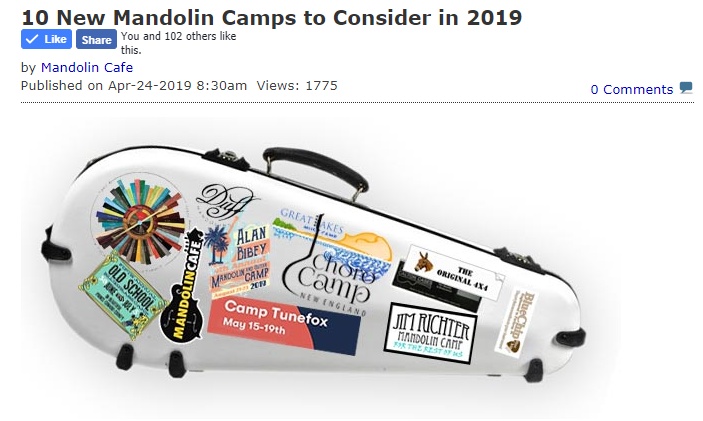 Mandolin Cafe has presented 10 mandolin camps in 2019 in the following post:
https://www.mandolincafe.com/forum/content/557-10-New-Mandolin-Camps-to-Consider-in-2019
Eurofestival Zupfmusik – Bruchsal May 10 – 13 2018
The Eurofestival is organized by the BDZ every four years. The last festival took place in 2018. Details and information on the following website: http://www.eurofestival-zupfmusik.de/
All performances were filmed and are available in the youtube channel of the BDZ: youtube channel des BDZ
Competition for Mandolin solo
Concorso Internazionale per Mandolino Solo 2019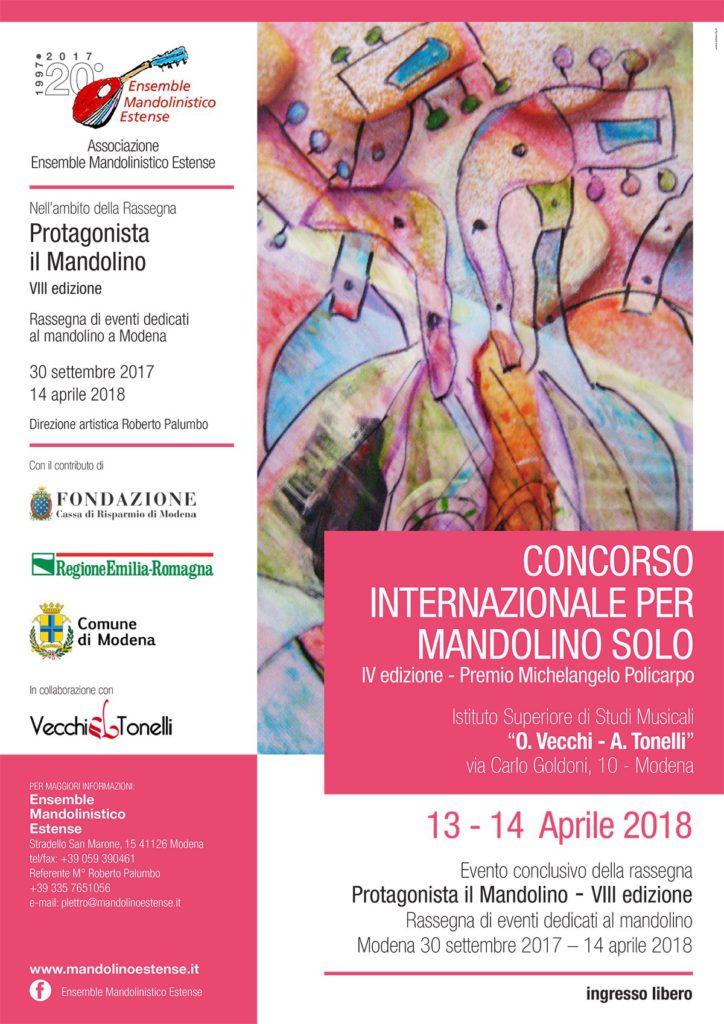 The next competition will take place April 12 and 13, 2019.
La nona edizione delle rassegna "Protagonista il Mandolino" si concluderà con la quarta edizione del Concorso Internazionale per Mandolino solo, intitolato a Michelangelo Policarpo, che avrà luogo presso l'Istituto Superiore di Studi Musicali "O. Vecchi – A. Tonelli" di Modena dal 12 al 13 aprile 2019.
Verranno messi in palio tre premi in denaro rispettivamente di € 1.000,00, € 600,00 e € 400,00, istituiti in collaborazione dalla Famiglia del Prof. Vincenzo Policarpo e dall'Associazione Ensemble Mandolinistico Estense.
Le domande di iscrizione dovranno pervenire entro e non oltre il 10 marzo 2019.
Website: http://www.mandolinoestense.it/concorso.html

Chamber-Music Competition Schweinfurt 2019 for Mandoline or Guitar and String Quartet
March 22 – 24, 2019, Schweinfurt
The competition is for mandolin or guitar with string quartet.
The following works must be played in the first round:
Guitar and Stringh Quartet: Eduardo Angulo: Die Vögel
Mandolin and String Quartet: Vladimir Koroltschuk: Suite "Pro et contra in D"
Infos at Musikforum Schweinfurt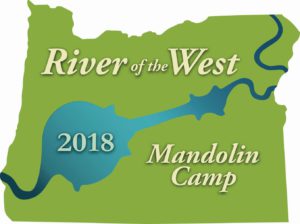 River of the West Mandolin Camp
Website: https://www.mandoberlin.com/river-west-camp.php
Great Lakes Mandolin Camp
Website: https://www.mandoberlin.com/great-lakes-mandolin-camp.php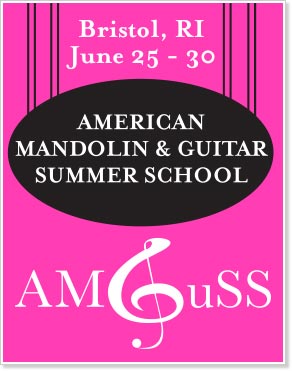 Marilynn Mair's 26th American Mandolin & Guitar Summer School (AMGuSS)
will be held June 25-30, 2018 on the waterfront campus of Roger Williams University in Bristol, Rhode Island.
More information: Website
or: Mandolin Cafe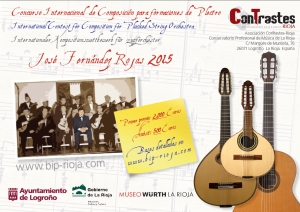 International Contest for Composition for Plucked String Orchestra "José Fernández Rojas"
An Event of the BIP-Rioja (Bienal Internacional de Plectro de La Rioja)
The organisation ConTrastes-Rioja is associated with the department of guitar and other plucked string instruments at La Rioja Conservatorium of Music. One of the chief purposes of this organisation is to promote musical life in the Rioja area, both generally and particularly in respect of the guitar and plectrum instruments.
Information available at: http://www.bip-rioja.com/wp/
International Mandolin Academy directed by Maestro Carlo Aonzo
Save the dates for the next camps!
CAMW 2019: Milwaukee – June 13-16/2019
XIV Accademia: Genova – August 18-25/2019
The International Mandolin Academy, directed by Maestro Carlo Aonzo, provides a unique opportunity for players of all levels to participate in a one-week musical holiday dedicated to the mandolin and the guitar. Together with musicians from all over the world, moments of intense cultural, musical and social exchange are shared with participants of all ages in which music becomes the common, universal language.
http://www.accademiamandolino.com/
Keith Harris Mandolin Lessons
Keith Harris offers personal mandolin lessons via the Internet. Details can be found on his website: http://www.mandolin-lessons.com/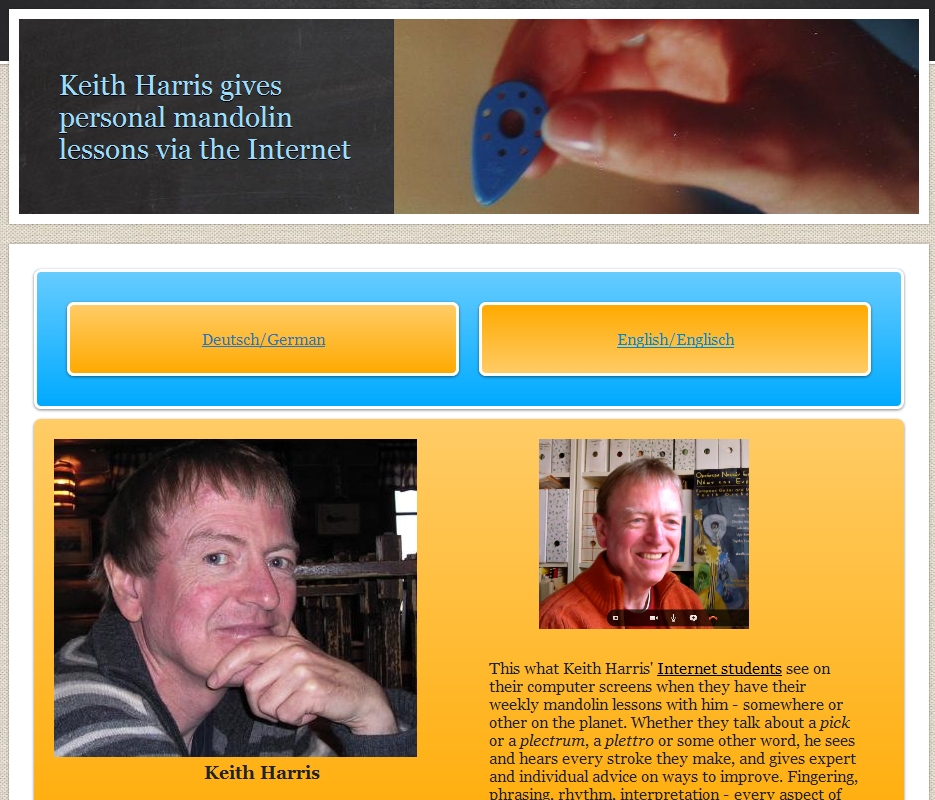 Periodical Festivals
Festival international de mandoline de Castellar
Website: www.festivalmandoline.fr
Festival International Mandolines de Lunel
Website: http://www.mandolinesdelunel.com/
Festival Internacional de Plectro de La Rioja
Website: www.plectrorioja.com
Summer school of the mandolin orchestra Giocoso in Lieboch / Graz / Austria:
Website: http://www.giocoso.at/
SommerMusikFest
Website : http://www.sommermusikfest.de/
Sore Fingers
Website: http://www.sorefingers.co.uk/
Find more seminars etc. on the following pages:
Gitarre-Aktuell:
http://www.gitarre-aktuell.de/termine.html
BDZ