On this page I do regularly post information about mandolin workshops, festivals, teachers and other events.
Yasuo Kuwahara Competition 2018
for Mandolin solo
To promote the art of mandolin playing and to enable international comparisonin the field, the "Musikforum Schweinfurt e.V" is holding the
"Yasuo Kuwahara Competition" – International Competition for Solo Mandolin 2018

Place of event: Historical Town Hall, Schweinfurt

Competition conditions:
The competition is open to all mandolinists and is for mandolin either alone or with an accompanying instrument (piano, guitar, etc.). There is no age limit. The baroque mandolin may be used, but will not be judged preferentially. The "Cremonese mandolin" (single strings) is not admissible.
The participation fee is Euro 50,00. This sum is to be remitted at the time of application to:
IBAN: DE 20 7933 0111 0000 0002 30 BIC: FLESDEMMXXX
Please enclose a copy of the bank confirmation. The entry fee is non-refundable.
Travel and accommodation costs are to be met by the competitors.
Performances for adjudication are open to the public.
The jury's decision is final. Legal appeal is precluded.
With the application, participants agree to recording for documentation purposes and for broadcast.
Closing date for application: December 31, 2018 (date of the postmark)

Order of events:
March 10, 2018: afternoon / evening: 1st round of the competition
March 11: forenoon: final round
———————————-
Review:
European Guitar & Mandolin
Youth Orchestra (EGMYO)
30. Juli – 8. August 2016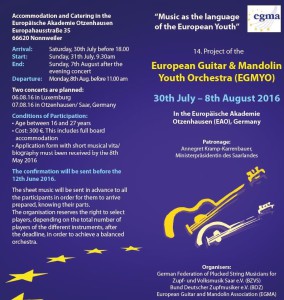 European Guitar and Mandolin Youth Orchestra (EGMYO) – Workshop and Concerts 2016
———————————–
River of the West Mandolin Camp
June 8 – 11, 2017
The instructors are Don Stiernberg, Carlo Aonzo, Jordan Ramsey and Brian Oberlin.
The 9th annual River of the West Mandolin Camp is June 8 – 11, 2017, in Corbett, Oregon, located in the Columbia River Gorge just 20 miles east of Portland, Oregon.  The instructors, chosen for their masterful mandolin playing distinction and exceptional teaching abilities, include Don Stiernberg (swing and jazz), Carlo Aonzo (classical), Jordan Ramsey(bluegrass), and Camp founder Brian Oberlin (swing and bluegrass). During the four days of mandolin immersion, each Camper will experience workshops from all four teachers, ensemble rehearsals and performance, structured and non-structured jams, faculty concerts, bonfire jams, meals, and lodging. The maximum student capacity is 52 which makes for smaller classes from some of the best mandolin players and teachers in the world.
———————————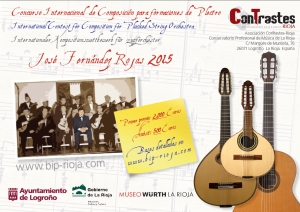 International Contest for Composition
for Plucked String Orchestra
"José Fernández Rojas"
An Event of the BIP-Rioja
(Bienal Internacional de Plectro de La Rioja)
The organisation ConTrastes-Rioja is associated with the department of guitar and
other plucked string instruments at La Rioja Conservatorium of Music. One of
the chief purposes of this organisation is to promote musical life in the Rioja
area, both generally and particularly in respect of the guitar and plectrum
instruments.
Information available at:
Rules (Pdf):
———————–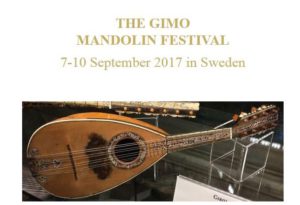 The Gimo Mandolin Festival has to be canceled because of few partic­ipants.
Website: www.mandolin.academy/gimo/index.htm
———————–
Mandolin Upgrade Festival Berlin 2015
The festival took place in 2015 – some posts about the festival in my German blog:
Das Upgrade Mandolin Guitar Baglama Festival in Berlin – Mandolinen, Gitarren und Baglamas – Instrumentenausstellung
Das Upgrade Mandolin Guitar Baglama Festival in Berlin – Crossover Konzert und Abschlusskonzert mit Avi Avital
Das Upgrade Mandolin Guitar Baglama Festival in Berlin – Orchesterworkshop und Mittagskonzert
Das Upgrade Mandolin Guitar Baglama Festival in Berlin – Workshops für Baglama und Mikrotonale Gitarre / Bundlose Gitarre
——————————–
International Mandolin Academy directed by Maestro Carlo Aonzo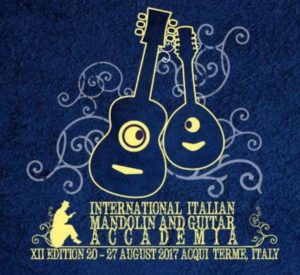 The International Mandolin Academy, directed by Maestro Carlo Aonzo, provides a unique opportunity for players of all levels to participate in a one-week musical holiday dedicated to the mandolin and the guitar. Together with musicians from all over the world, moments of intense cultural, musical and social exchange are shared with participants of all ages in which music becomes the common, universal language.
This year the annual Summer camp will be held again in Acqui Terme (AL), Italy 20-27 August 2017.
Find out all the important news of this edition, ask for more details that you cannot find on our web site.
Enrol quickly, places are limited!
http://www.accademiamandolino.com/
——————————–
Keith Harris Mandolin Lessons
Keith Harris offers personal mandolin lessons via the Internet. Details can be found on his website: http://www.mandolin-lessons.com/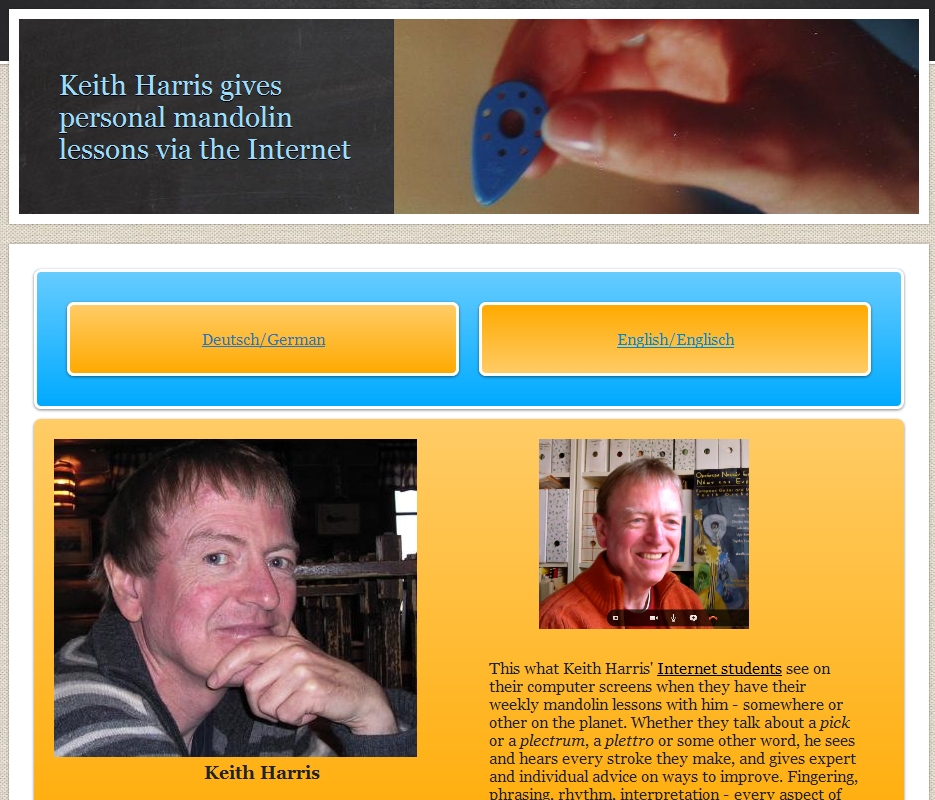 ———————————————–
Periodical Festivals
———————————————–
Festival international de mandoline de Castellar
 ————————————————–
 Festival International Mandolines de Lunel
http://www.mandolinesdelunel.com/
———————————————–
Festival Internacional de Plectro de La Rioja
Composition Competition ConTrastes-Rioja
ConTrastes-Rioja, from Logroño, La Rioja, Spain, convokes every year a Composition Competition for plucked
orchestras.
———————————————–
Summer school of the mandolin orchestra Giocoso in Lieboch / Graz / Austria:
———————————————–
SommerMusikFest
http://www.sommermusikfest.de/
———————————————–
Sore Fingers
————————————————–
Find more seminars etc. on the following pages:
Gitarre-Aktuell:
http://www.gitarre-aktuell.de/termine.html
BDZ
http://www.bdz-online.de/termine
Merken
Merken
Merken
Merken
Merken
Merken
Merken
Merken
Merken
Merken
Merken