I have recently discovered the domra and guitar duet 9 String Theory from Atlanta, USA. They have just gievn an interview to present their next concert. It is available on the website of WABE
9 String Theory is not just a catchy name but also a straightforward calculation. It's a musical duo featuring Angelina Galashenkova on the domra, which has three strings, and John Huston on classical guitar, which has six strings.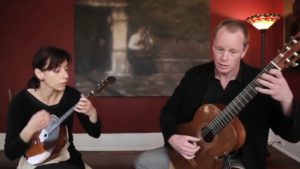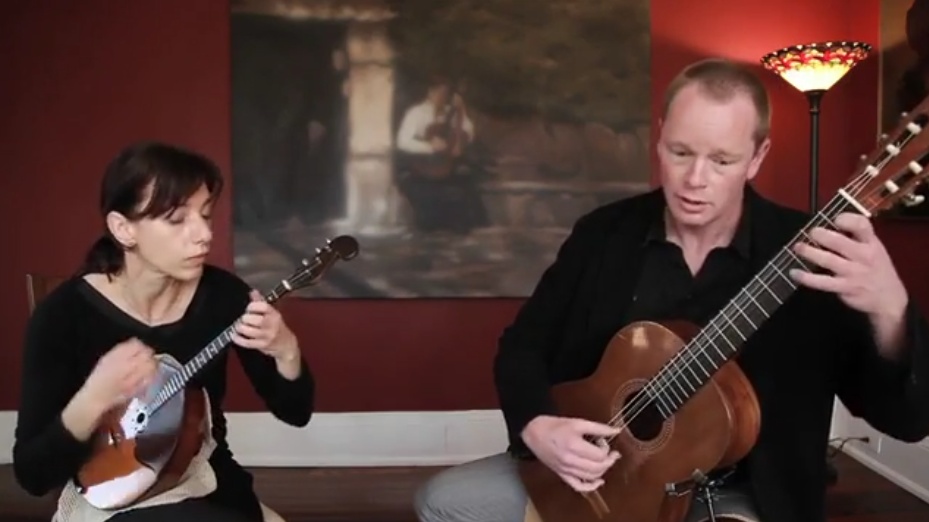 Playlist 9 String Theory – Domra and Classical Guitar
Program
Romanian Folk Dances (Bela Bartok)
Sonata (Nicolo Paganini)
Libertango, Cafe, Bordello 1900 (Astor Piazzolla)
Aria (Heitor Villa-Lobos)
Liebesfreud (G. Kreisler)
Czardasz
Sonata (Scarlatti)
Enjoy the Domra and Guitar Duo 9 String Theory!
Additional Information
"The highest open string on the guitar is the lowest note on the domra," Huston said. "It lends itself as an expanded guitar or the guitar a very deep and harmonized domra."

Galashenkova and Huston released a self-titled CD, which features tradition Russian folk songs, Manuel de Falla, George Gershwin, Béla Bartók and several pieces by Astor Piazzolla.
Merken