The instruments built by Antionio Stradivari are world famous. Most of those instruments are found today in museums or collections, others are played by some of the best musicians today.
Today I would like to present two of Stradivaris instruments – the Sabionari guitar and the Tuscan violin.
The Sabionari Guitar
The guitar name Sabionari guitar has been restored in 2011 and is now in a playable condition. It has been brought back to Cremona where is has been built centuries ago. The Stradivari Foundation will show this instrument and organize concerts where the guitar can be heard.
The Sabionari Guitar will be entrusted to the Stradivari Foundation in Cremona. The Foundation through the network Friends of Stradivari will let the world know this precious guitar and its sound. Friends of Stradivari will organize expositions and auditions in the Stradivari Museum in Cremona and in Europe.
On the website http://www.sabionari.com you can find interesting information about the instrument and its history, including a beautiful album with pictures of the restored guitar: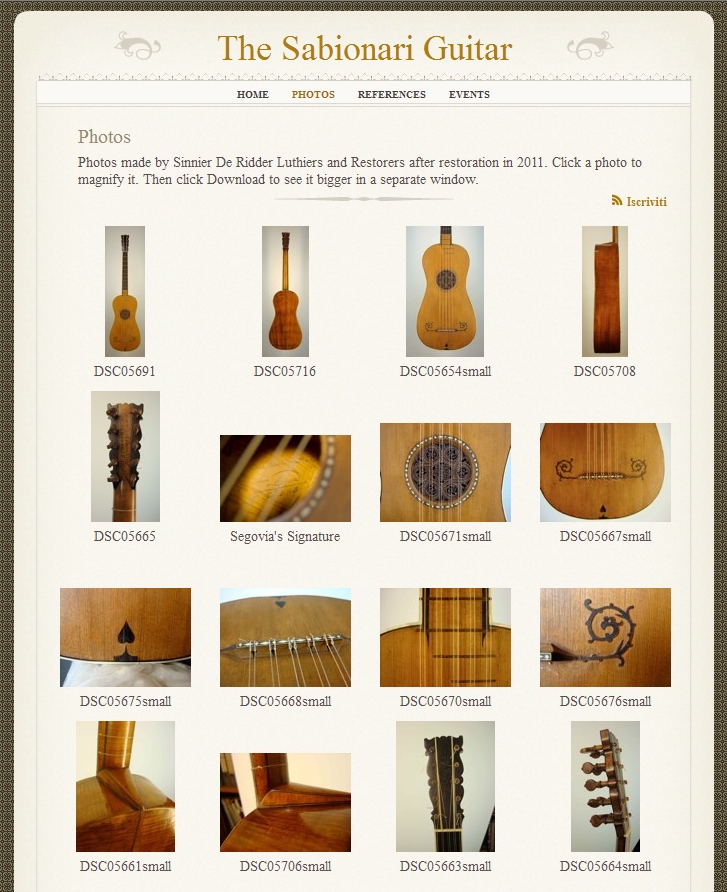 Website: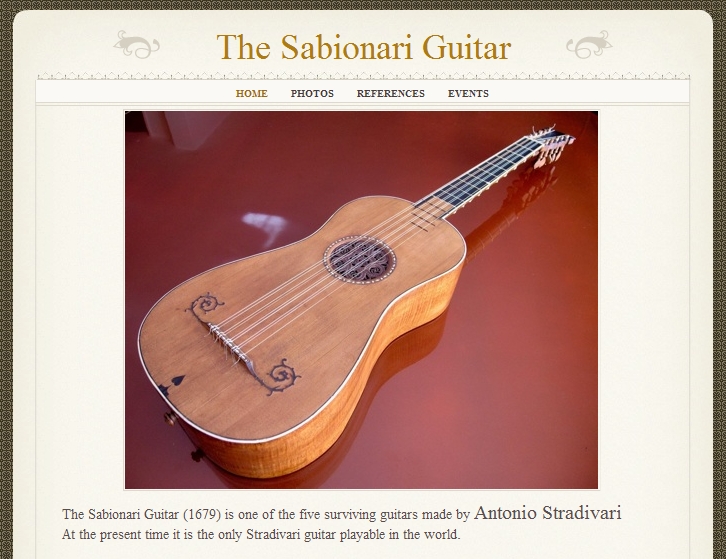 The Tuscan Stradivari Violin
In the Internet Archiv I have found a scan of a littel booklet about the Tuscan Strad which has been published in 1889 in London:
http://archive.org/details/shortaccountofvi00wehi
In the booklet you can find information about the history of this violin which has been built by Stradivari in 1690.
It does also contain the following three beautiful paintings of the Tuscan Strad: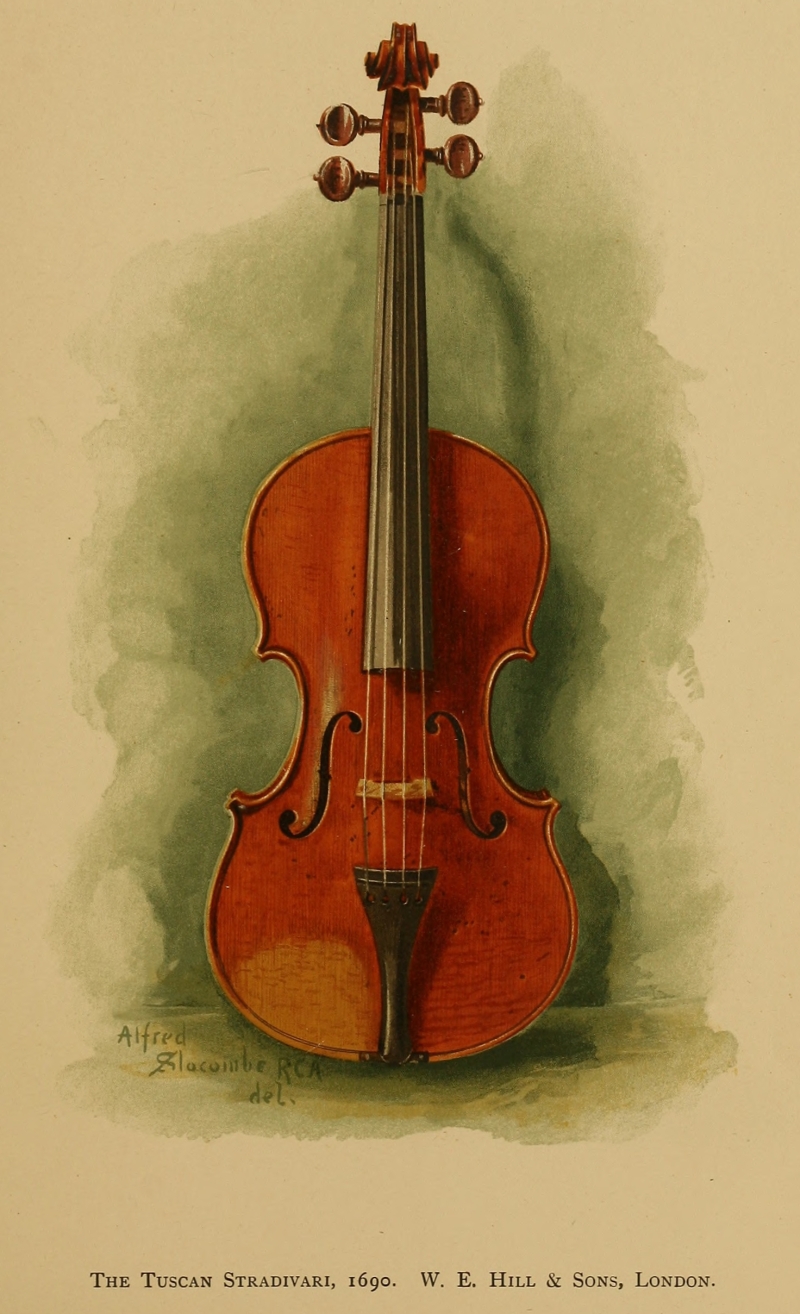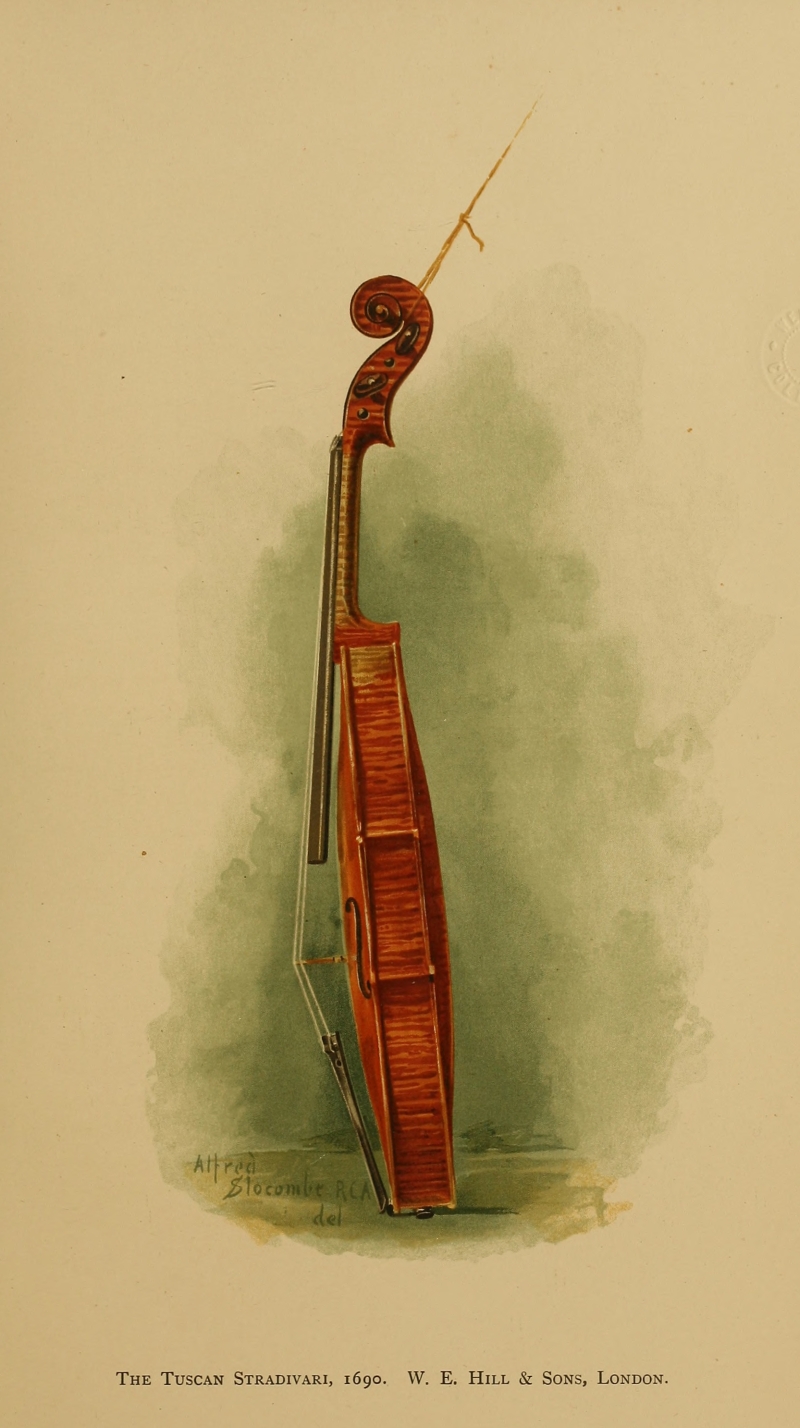 Today this instrument is in the posession of the Museo di Strumenti Musicali dell'Accademia Nazionale di Santa Cecilia in Rome:
http://museo.santacecilia.it/museo/cms.view?munu_str=0_2_1_0&numDoc=134&l=EN
In the collection of this museum you can also find 12 beautiful mandolns – just use the search function and search for "mandolino". For each of the instruments you will find pictures which can be zoomed in to show the details of the instruments.
see also: http://mandoisland.tumblr.com/post/26487683978/some-great-historical-violins-by-stradivari-amati