In February 2020 the 4th mando-fest of India took place in Goa. This made me very curious about the situation of the mandolin in India. I have tried to collect information about the mando-fest and the most important mandolin players in India.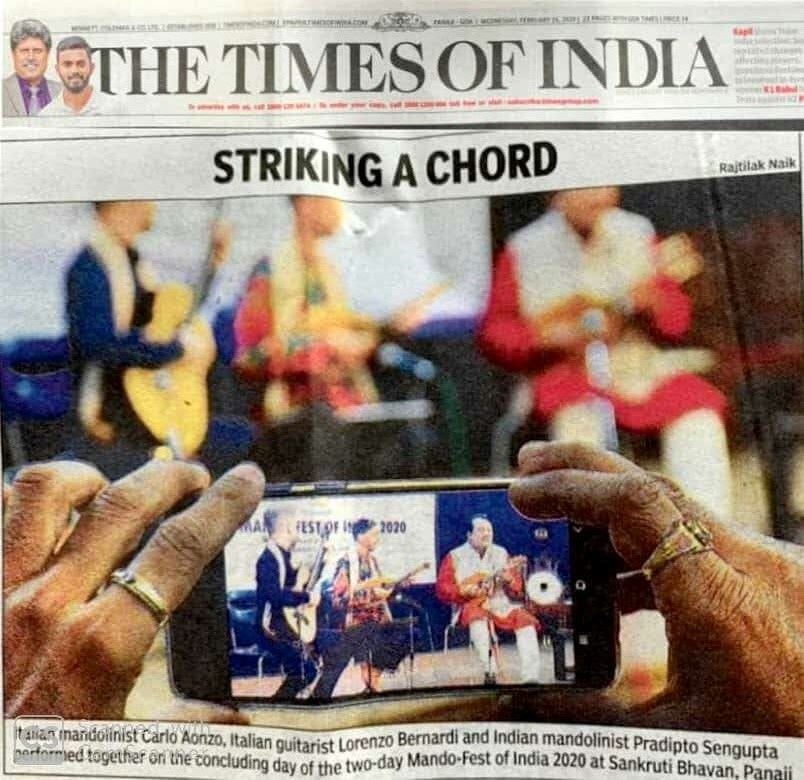 I have got the following information from Pradipto Sengupta who is one of the founders of this festival.
MANDOLIN FESTIVAL IN INDIA
HI, I am PRADIPTO SENGUPTA from Mumbai India. I play mandolin since my childhood. When I decided to learn Mandolin, it was very difficult to get good teacher then in Kolkata because this instrument is not very popular even today in our country. I took this as my profession and shifted to Mumbai in 1988, and started playing in the Mumbai Film Industry as a studio musician. Every time a thought was in my mind that, I must do something for the promotion and propagate about Mandolin in our country, and it drives me to meet Mr. Anil Pendse from Pune who is a founder member of Mandolin Lovers Club. MLC formed in 2002, that time there were 10/15 members. I am happy to state today that we have more than 100 mandolin lovers in our forum.
I approached him about the concept of Mandolin festival in our country. He has appreciated the idea and with the love and support of Mandolin Lovers Club the idea took off and we could start our first Mando-Fest in Loni, Pune in 2017, and with each passing year we have had three very successful fests already and this year 2020 we have organized our 4th festival in Goa and we have added another feather to our cap by making this fest a grand success. The special attraction of this festival was the presence of maestro Carlo Aonzo and Maestro Lorenzo Bernardi from Italy. My sincere thanks to both of them for accepting my invitation and it was an honour for us to have both of them with us. They have conducted workshop, performed, and it was a great pleasure for me to share the stage with them.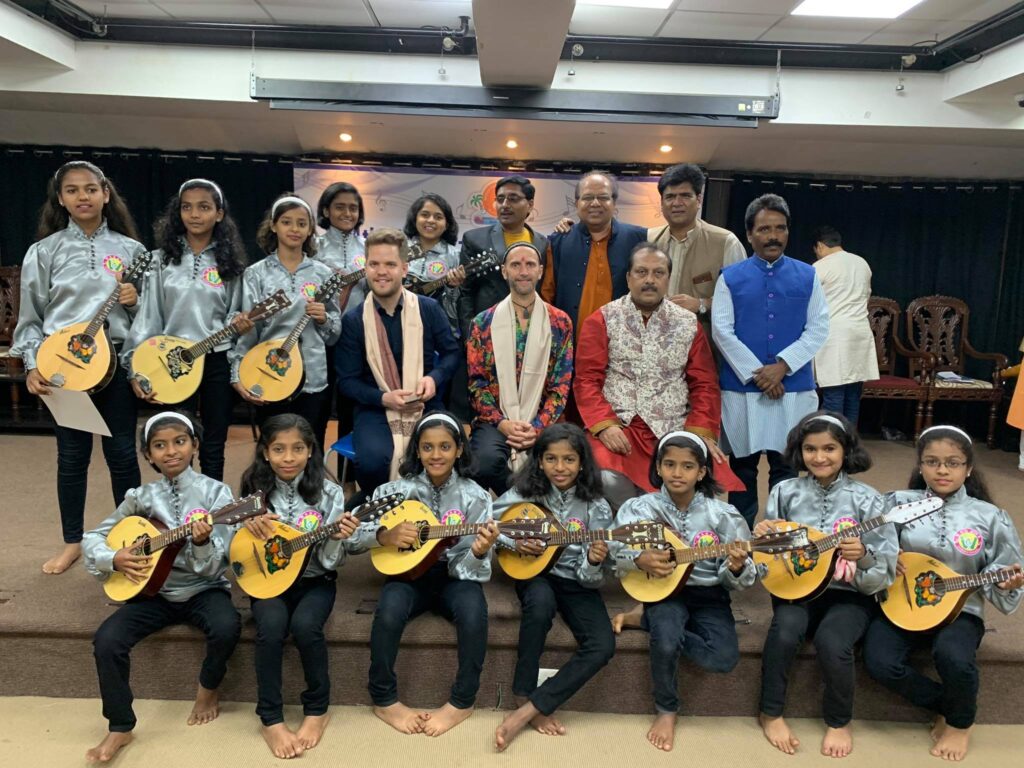 This year Carlo Aonzo (mandolin) and Lorenzo Bernardi (guitar) had been invited to the Mando-Fest. I have asked Carlo Aonzo for a short statement about the Mando-Fest:
I am very impressed for the level of passion and interest around the mandolin in India, many good players, amateurs and professional musicians and the surprise of the very young mandolinista like the Warna girls. The mandolin is completely integrated into the Indian musical culture.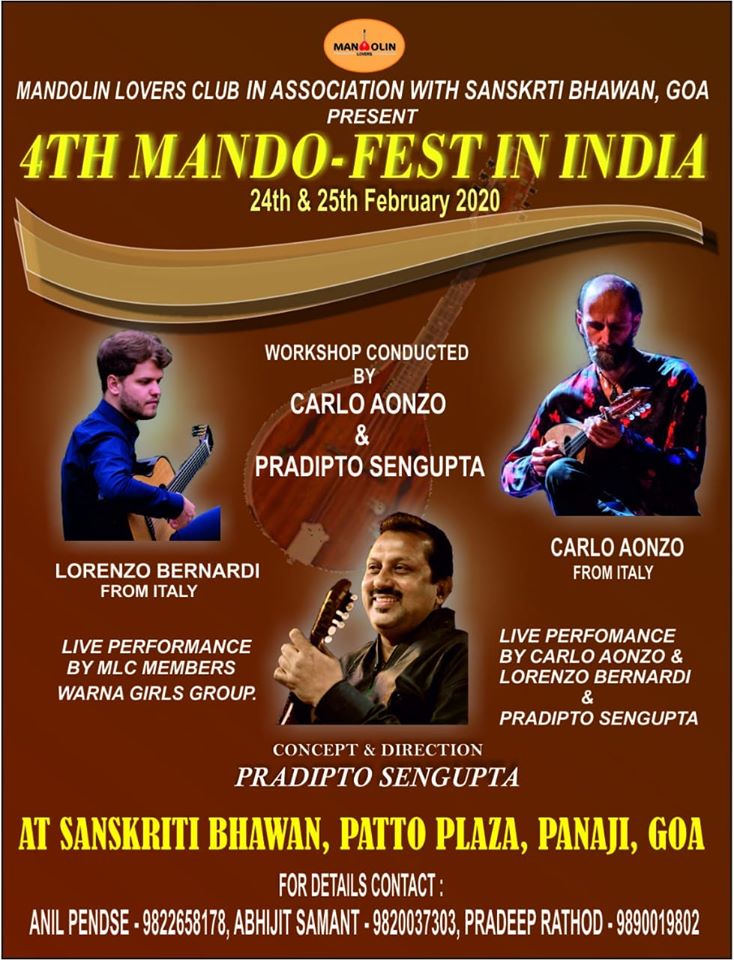 4th Mando-Fest of India 2020 – Playlist
The Warna Girls – a mandolin ensemble of 12 young girls – played at the Mandofest and got a lot of applause from the audience. Other videos: "Dr. Avinash Damle – -Playing Mandolin at Mando fest of india" and "Mandolin -Mere Rashke Qamar-TipTipBarsaPani-Bulleya"
3rd National Mando-Fest of India 2019, Bangalore
The playlist contains a trailer with information about the 3rd Mando-Fest, the video "PRADIPTO SENGUPTA PLAYED Huttidare Kannada on Mandolin" and the performance "50 Ragas| Aravind Bhargav| Chowdiah Hall"
3rd Mandofest – First Day
Read more

"The 4th Mando-Fest in India 2020"