The German Bundesjugendzupforchester – The Youth Mandolin Orchestra of Germany – had it's third meeting in August 2021. The Bundesjugenzupforchester was founded in 2019 by three young mandolin players from Germany: Laura Engelmann, Charlotte Kaiser und Clara Weise
The orchestra is composed of the best young mandolin, mandola and guitar players in Germany. The orchestra is conduced by Lisa Hummel. After several days of hard work the orchestra played two concerts, the second concert was also streamed live at youtube and is available as a video on the youtube channel of the Bundesjugendzupforchester:
In the youtube channel you can as well find videos of the performances of the first two years.
The Program – Das Konzertprogramm 2021
The program of this year was dedicated to female composers, with the exception of the mandolin concerto by Daigo Marumoto. I have taken some screenshots from the performance video to illustrate my post.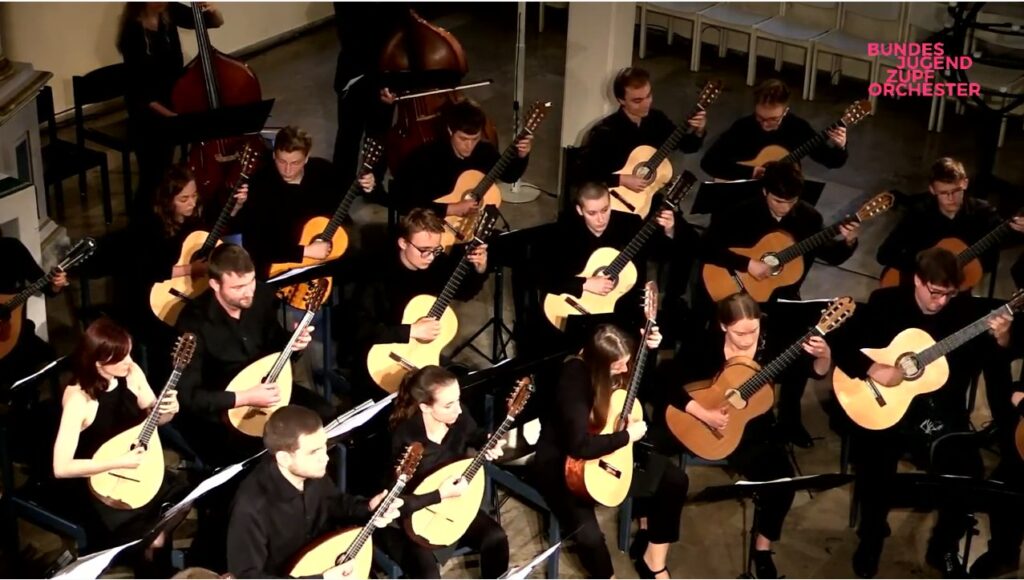 Maria Anna Martinez (1744 – 1812)
Continuo: Sophie Schlaubitz
Sinfonie in C-Dur
1. Allegro con spirito
2. Andante ma non troppo
3. Allegro spirituoso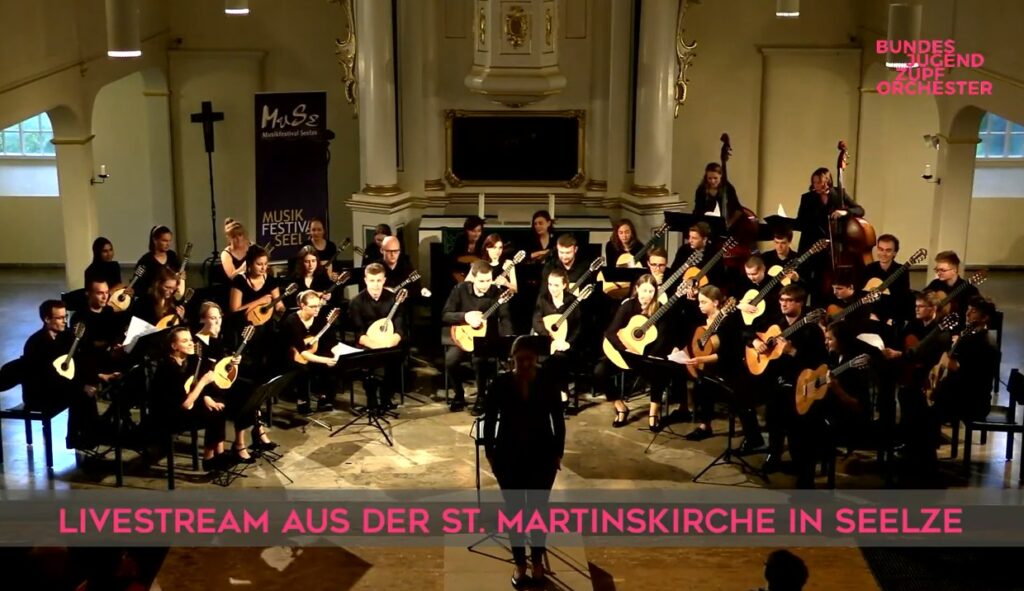 Freya Arde (* 1988)
Restlessness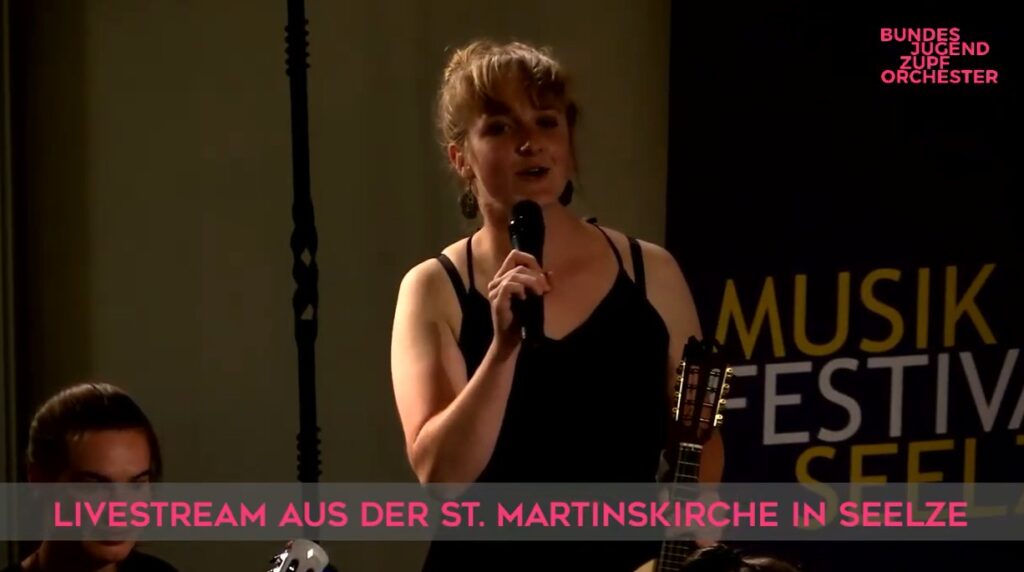 Daigo Marumoto (* 1979)
Mandolin Concerto
Solistin: Kerstin Draken (Sonderpreis Bundeswettbewerb Jugend musiziert 2021)
Kerstin Draken was awarded a special prize – the invitation to the Bundesjugendzupforchester and the performance of the mandolin concerto by Daigo Marumoto – for the best performance at the 2021 competition Jugend musiziert.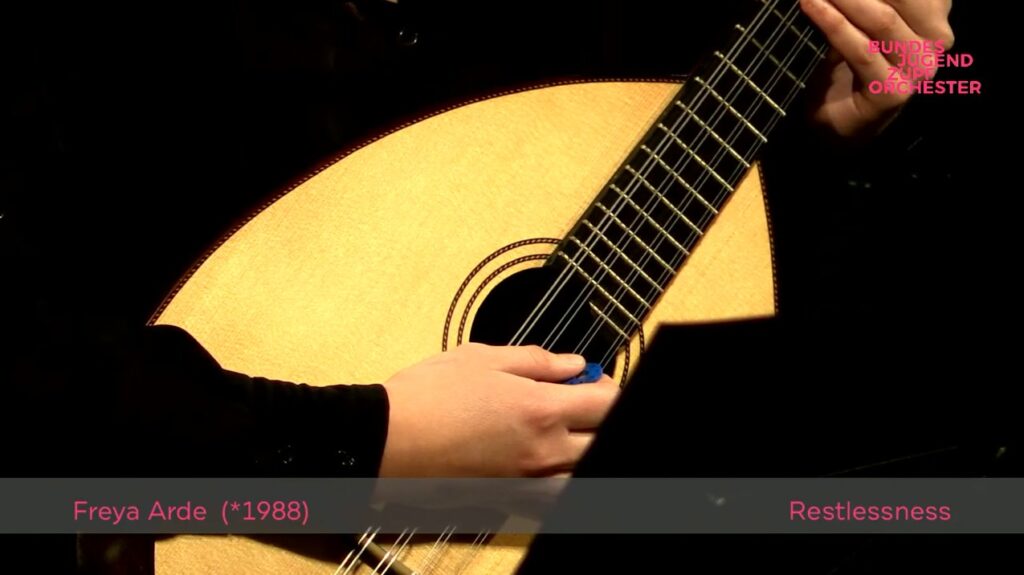 Clara Schumann (1819 – 1886)
Bearbeitung: Lisa Hummel
Drei Fugen über Themen von J. S. Bach
1. Fuge Es – Dur
2. Fuge E – Dur
3. Fuge g – Moll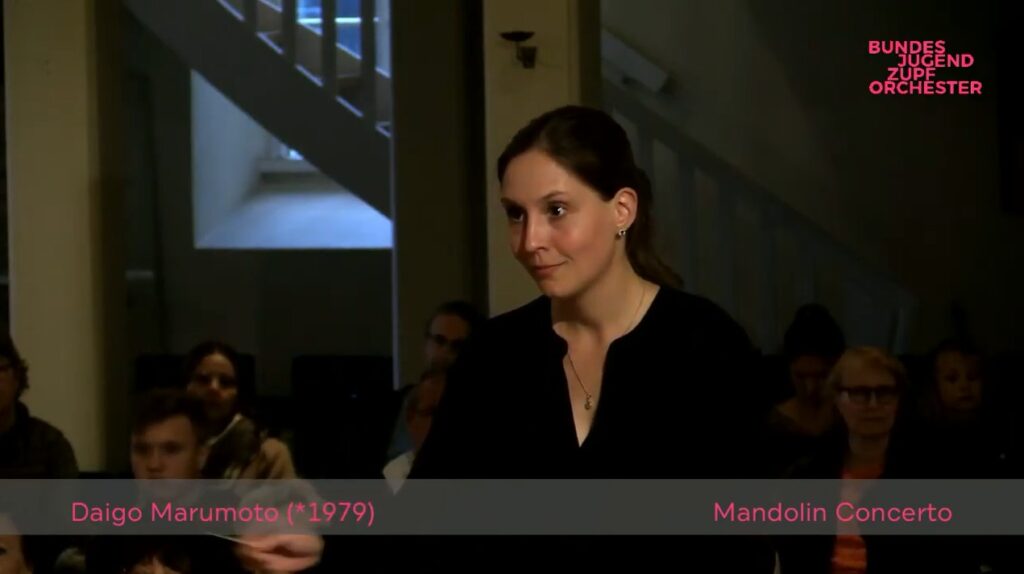 Miwa Naito (* 1964)
Okinawa – Suite
Tagelied Matsuri
Lullaby for Momo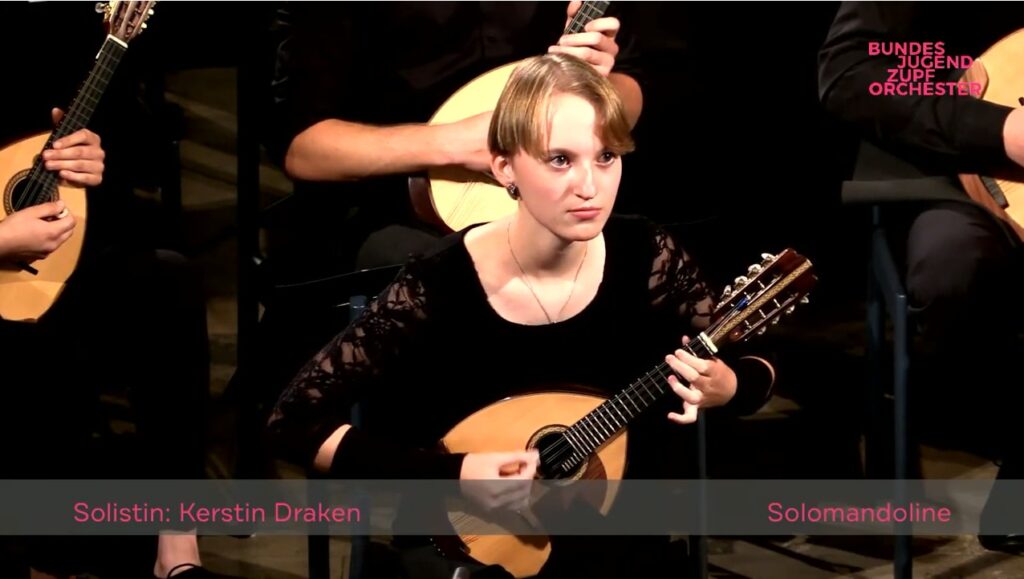 Louise Farrenc (1804 – 1875)
Bearbeitung: Christopher Grafschmidt
Symphonie Nr. 1 op. 32
Andante sostenuto – Allegro