Recently Ralf Leenen and Alex Timmermann have added some interesting youtube videos about the life and music of Silvio Ranieri.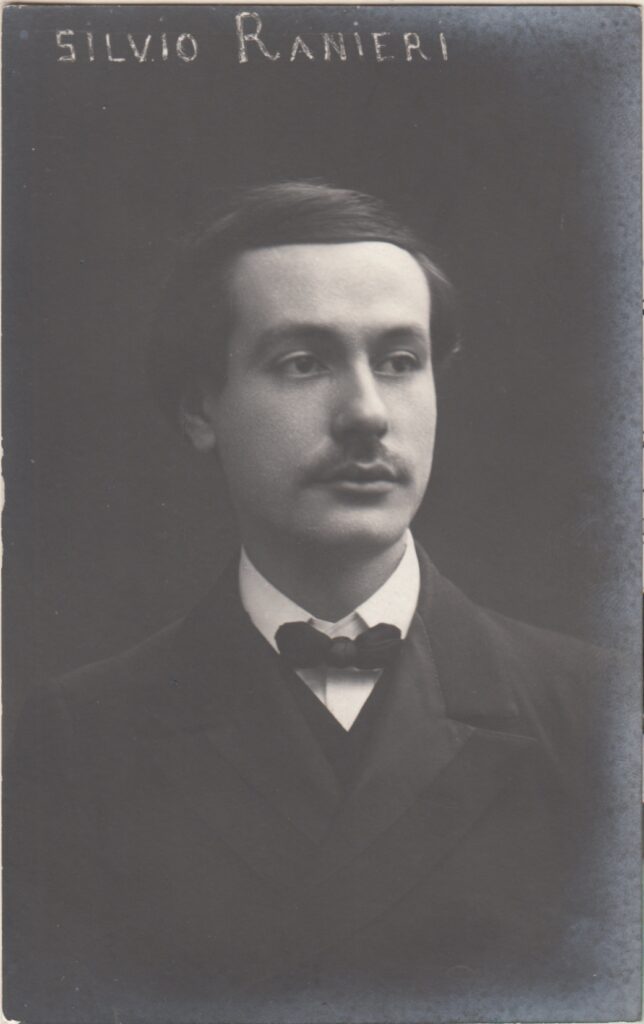 Ralf Leenen plays a historical record played by Silvio Ranieris mandolin orchestra on an original grammophone from the 1920s.
In a Chinese Teple Garden, by Ketelbey and En Badinant by Ambrosio
In a second video Ralf Leenen talks about the mandolin method by S. Ranieri and his connections with Ranieri.
The 3rd video you can hear a solo recording by Ranieri of The Swan by Camille Saint-Saens with piano accompaniment. In this video Ralf Leenen also analyses the playing of Ranieri which is very interesting.
Alex Timmermann has also added a youtube video about Silvio Ranieri including historical recordings of Sérenade badine by J. Gabriel.Marie, Arlequinade by Louis Ganne, Intermezzo from 'Cavalleria Rusticana' by Pietro Mascagni.
A sound video of a recording on a 78 RPM disk made in 1905 with music for Mandolin and Piano by Jean Gabriel-Marie and Louis Ganne performed by the Italian Mandolin virtuoso Silvio Ranieri, as well as a 78 RPM recording of Pietro Mascagni's famous Intermezzo 'Cavalleria Rusticana' played by The Belgian Mandolin Orchestra (the Mandolin section of the 'Grande Harmonie Royale Bruxelles) conducted by Silvio Ranieri (Rome, 1882 – 1956, Bruxelles).
Additional Information
IMSLP sheet music for En Badinant by Ambrosio
IMSLP sheet music In a Chinese Temple Garden by Ketelbey
IMSLP sheet music Le Carneval des Animaux by C. Saint-Saens
Sheet music for Sérenade badine by J. Gabriel-Marie (for clarinet)